The Child and Nature Alliance of Canada fosters meaningful connections with the outdoors for children and youth. We believe that all children and youth should have the opportunity to play and learn in forests, parks, meadows, and mud puddles.
We work to connect children and youth with nature through policy, research, and practice.
We aim to have a deep impact on families and communities across the country. This is woven into all our key initiatives including Forest School Canada (FSC), the major educational arm of CNAC; the Ottawa Forest and Nature School, our demonstration school and in-forest home of CNAC; the Natural Leader Alliance (NLA); and our research and policy development efforts.
Passionate about the potential of nature to educate and inspire children and youth, our staff team and board of directors play a vital role in our work. Learn more about the team and how to get in touch with us below.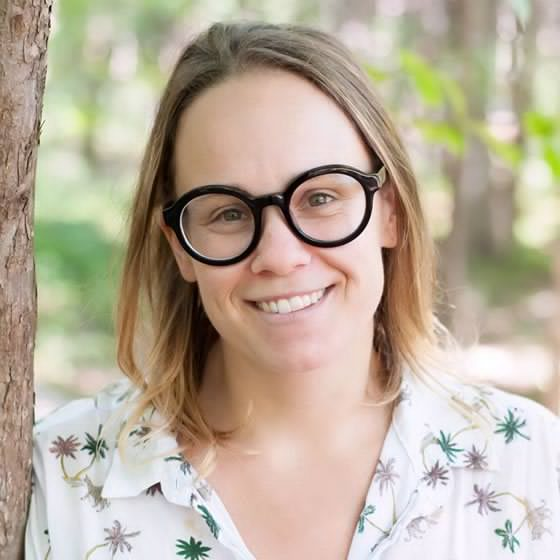 Petra Eperjesi comes to Forest School Canada by way of the rolling hills of rural Southern Ontario where she grew up, the lakes and rivers of northern Manitoba, Ontario and Quebec where she spent her adolescence paddling, and the fields of Nova Scotia and New Brunswick where she completed an organic farming apprenticeship. She holds a Master's degree in Child Study and Education from the University of Toronto, and a Bachelor of Arts from the University of King's College in Halifax. Petra was awarded the Council of Outdoor Educators of Ontario's 2013 Amethyst Award, presented to promising young educators in the field of Outdoor Education, and the 2014 Edward Burtynsky Award which recognizes an outstanding Ontario elementary school teacher who inspires environmental consciousness through exemplary teaching methods. She is an avid traveller and language learner, though these days she sticks closer to home with her husband and young son, with whom she loves to sing and cook.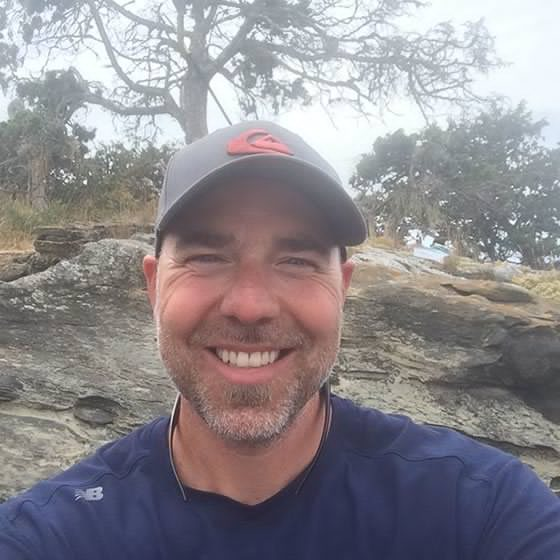 Chris has been teaching and learning in the outdoors for many moons. As a kayak guide, youth worker, teacher, researcher and university instructor he has demonstrated passion and proven commitment to ensuring outdoor environmental education has a prominent place in the curricular landscape. He is currently as an adjunct Professor in the Faculty of Education at the University of Victoria while coordinating curriculum development and instructing within the Forest & Nature School Practitioners' Course. Chris holds a Masters in Education from OISE/UofT (cross disciplinary- Adult Education/Environmental Studies) and a PhD in Educational Studies from UVic. His two daughters keep him on his nature toes, allowing him to hone his skills and knowledge in how nature contributes to childhood development, learning, wellbeing and fun!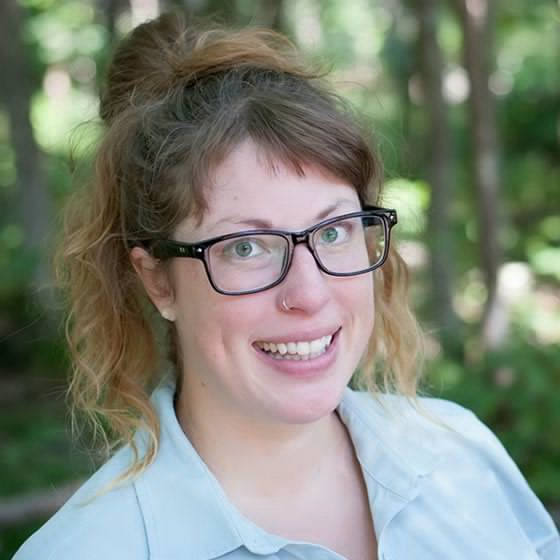 Carrie has always been drawn to the space where education and the natural environment overlap. She spent her childhood hiking and camping with her family, and still has the Junior Ranger pin she received for participating in an Idaho State Park program circa 1993. She got her first job at the age of 15, working at a YMCA camp and was most recently employed as a nanny, where she enjoyed enriching the cognitive, emotional and social lives of children by exposing them to free and wild play in beautiful places. She became involved with Forest School Canada in 2014, when she spent her first practicum as a University of Ottawa B.Ed student collecting firewood and observing exemplary practices from her associate teacher. She believes that educators and students alike thrive in an environment that embraces evidence-based best practices, which include supporting risky play, child-led play-based learning, and a genuine commitment to an emergent curriculum that shifts with the seasons of the forest.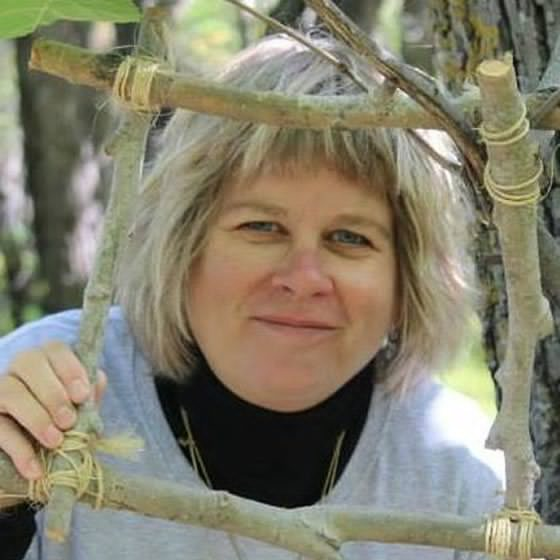 Mavis has worked in the early childhood education field in Manitoba for more than 35+ years, and has been mentoring educator since 1990, a role she finds very rewarding. Throughout her career she has been passionate about getting children and the adults who engage with them active outside. She is a founding board member of the Manitoba Nature Summit and from the moment she heard about Forest School she knew this was the movement she was looking for and now works as a course assessor with outdoor educators across Canada.
Sonja believes that we learn best when we are able to make choices, express our uniqueness, work together in an authentic way, and be outside in all sorts of weather. After completing her undergrad in Kinesiology, Sonja spent eight years with as a wilderness and adventure therapy trip leader, as well as program manager, for a charity based on the beautiful Madawaska River. After starting a family of her own, Sonja spent the next 10 years wandering the waters and trails, near and far, with her three sons. When the boys started school she noticed they were spending less time in the forest so she started a group to get her children and their friends to the woods together every week, rain or snow or shine. After being an educator for so many years, Sonja finally got her B.Ed and is keen to help nurture the learning and play of the forest school students and to have a chance to learn from them, and their families, as well.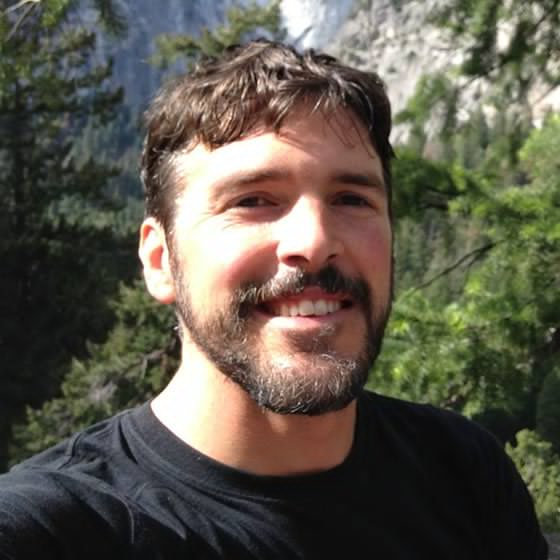 Toby began teaching as a music theory and Double Bass instructor while studying at the University of Calgary working on his B.Mus. To help fund his art and education he spent a decade working as a tree planter, and became weathered and enchanted by Canada's forests, from BC's steep and wet coastal rainforests to the deep, mountainous forests of BC's interior and the northern boreal forests in Alberta and Saskatchewan. While music performance continues to be a rich part of Toby's life, his focus has been increasingly drawn to teaching, and in 2014 Toby broadened and formalized his teaching at the University of Ottawa by completing his B.Ed. specializing in elementary education. With his new position as an educator at the Ottawa Forest and Nature School, Toby is overjoyed to spend his days sharing his interest and experience in forest ecosystems while facilitating student-led play in one of Ottawa's forests. He loves to support, and is routinely astounded by the creativity, empathy, persistence and agility that his forest school students display while they play, build, and explore.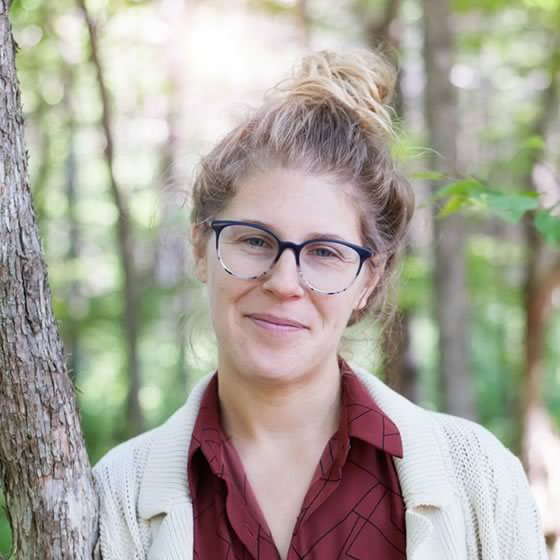 Marlene Power founded the Carp Ridge Forest Preschool, Canada's first outdoor, nature-based Forest Preschool, and created Forest School Canada, a national initiative to promote nature-based education through Forest School and Nature School professional learning, policy and research. Marlene first developed Forest School Canada as an initiative under the Child and Nature Alliance of Canada (CNAC). In December 2014 she was appointed Executive Director of the CNAC and she continues to lead Forest School Canada as a key program of CNAC. She also runs the Ottawa Forest and Nature School, the headquarters for CNAC, delivering Forest School programs to the Ottawa Carleton District School Board as well as the community.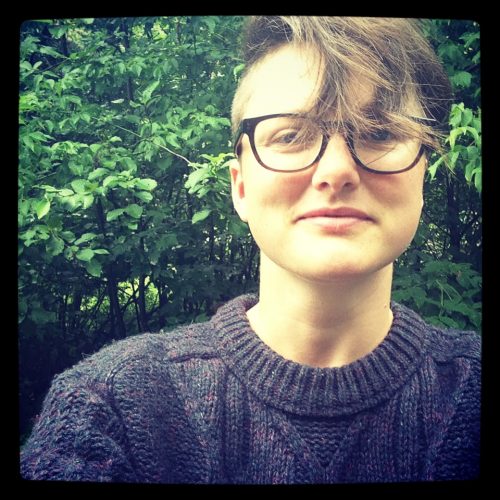 Passionate about connecting kids to the great outdoors, Lara Purvis brings her experience in social services and public education to the forest floor. She has a BA in Child Development, a BEd and a MA in Global Development. After a few years in the classroom and the field of outdoor education, Lara worked in policy development and family support services before finding her way back to play in the great outdoors. She grew up in South Africa and now lives with her two children on a small farm in west Ottawa. At Forest School she may be found telling stories about snakes and mountains and little animals with big feelings.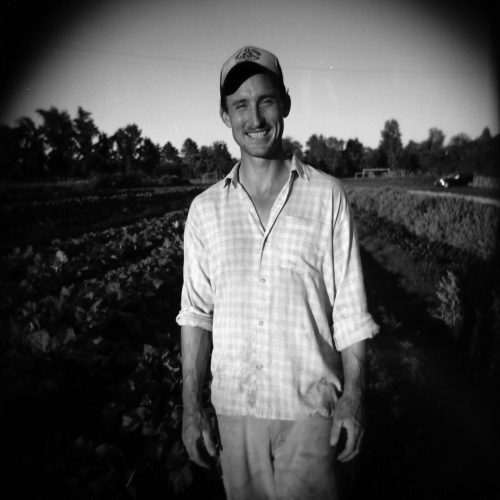 Tom spent his childhood playing in the nooks and crannies of the farm where he was raised. These formative experiences have come full-circle, as he now finds himself supporting children's play at the Ottawa Forest and Nature School. Over the chapters in between, Tom worked as an outdoor educator, high school teacher, children and adult mental health worker, program manager and farmer for a number of charitable organizations.
He is continually humbled by the power of children's play in woods, and is grateful to be part of the growing CNAC and OFNS movements.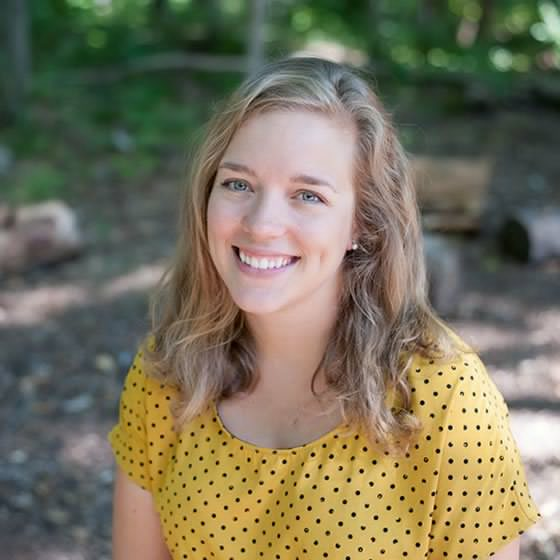 Stephanie comes to the organization with several years of experience of working with children in the public and nonprofit sectors. She completed her degree in Linguistics and CTESL at Carleton University while spending a number of years working at the City of Ottawa's Department of Parks and Recreation and with Hostelling International Canada. She spent a year teaching English in Spain and exploring the rich and diverse outdoor landscapes that the country had to offer before returning to her hometown of Ottawa and starting with the Child and Nature Alliance. Her hobbies include: camping, learning languages, hiking, organizing, cooking, and puzzles.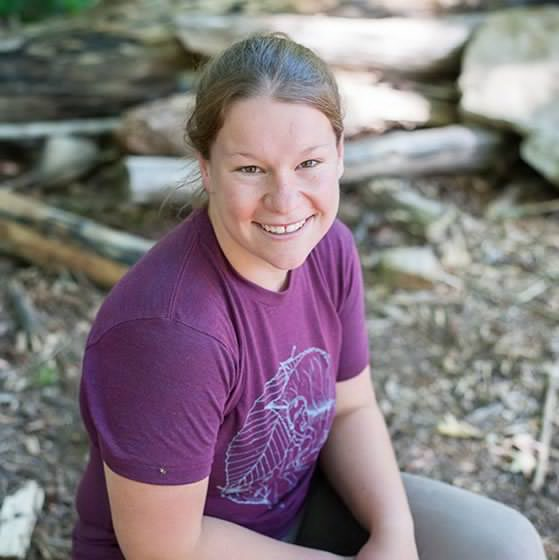 Jen is passionate about sharing her love of nature, creativity, exploration and learning with students of all ages. From a very young age she was paddling, camping, frog catching, and wandering through forests, ponds, and meadows and continues to do so today. This led her to pursue an undergraduate degree in Environmental Sciences and Studies from Trent University and a Bachelor of Education from Queen's University specializing in Outdoor and Experiential Education. She has worked in a variety of capacities including outdoor education programming and canoe trip leading in Algonquin Park, science outreach programs for Aboriginal Youth, organic farming, day camps, turtle conservation and care, and earth education programs. When not working she can be found camping, knitting, gardening, puddle jumping, playing the banjo or wandering through wild spaces.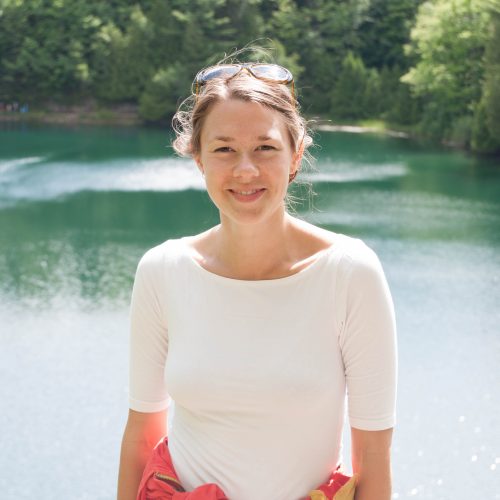 Aja credits her childhood spent roaming the variegated wild of Labrador with her affinity for supporting exploration at Ottawa Forest and Nature School. With wonder and spirit, she benefits from understanding nature through the students. During her undergrad in Environmental Science at Carleton University, Aja was inspired into the movement by Richard Louv's Last Child in The Woods and has been with Forest School Canada ever since. Viewing children as competent, capable and curious learners ensures her days spent in the forest are inspired and dynamic and her nights at home are filled with stories of growth and wonder. Now pursuing her Early Childhood Education diploma, she hopes to support nature and play-based programming for all children.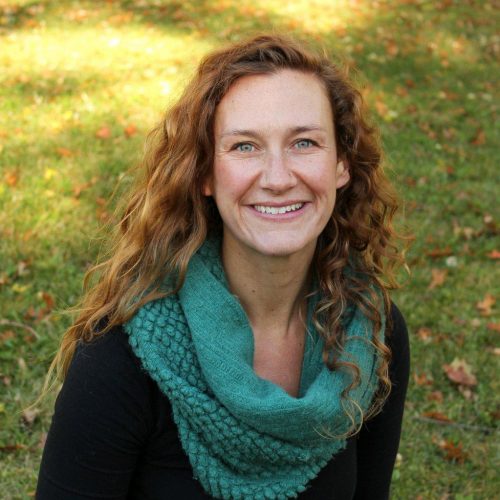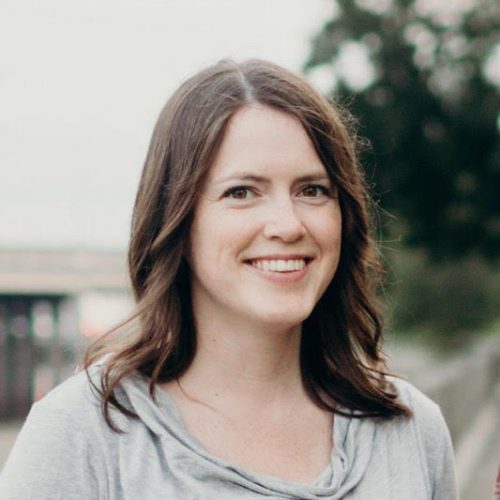 With a Bachelor of Science degree in Environmental Science for Queen's University, and her Bachelor of Education from the University of Ottawa Laura feels right at home teaching in the Forest. Laura did the Forest School Practitioners course last Fall and fell in love with this way of teaching and working with children. Since then she has been working with pre-school and school aged children at the Chelsea Forest School, and is excited about supply teaching at the OFNS. She also supply teaches for the OCDSB. Laura is President of the Ontario Society for Environmental Education, and runs environmental education sessions for future teachers. In her free time you will find Laura enjoying nature in all seasons, reading a good book, or crocheting.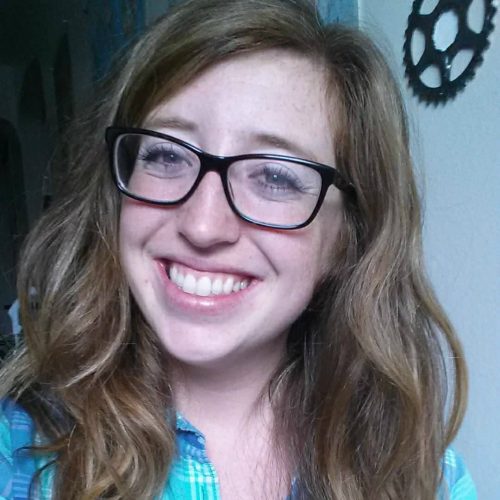 Hannah grew up in a small town outside Toronto where her interest in all things nature sparked! The keen desire to explore outside led her to a wide range of jobs. She worked at an outdoor camp as the Drama and Musical Theatre counsellor for 6 years, then took on the role of Education Assistant at the Nottawasaga Centre for Conservation in her hometown. She previously worked on a berry farm as well, learning the intricacies of plant growth and harvesting. In addition to her interest of being outside, she thoroughly enjoys engaging with young minds in a variety of settings. She worked as "scientist" for Scientists in Schools (with the public board) as well as a Preschool Educator at a Child Care Centre. These dynamic experiences led to her pursuit of a Bachelor of Education at the University of Ottawa, wherein she completed a placement at the Ottawa Forest and Nature School. It was during her placement that she discovered Forest School as a space that fosters joy, curiosity, rich learning opportunities, and exploration – a space where magic exists. And a site wherein children create, dream, play and BE! Each day she is present, the children and fellow educators remind her, in one way or another, to reconnect, refresh and RESPECT this beautiful world we live in.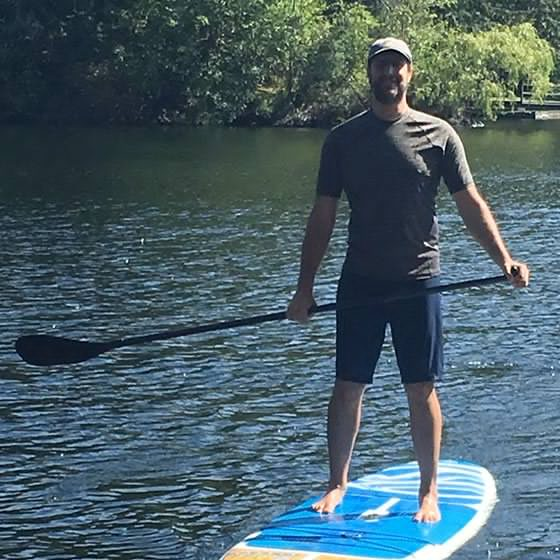 Aron is the father of four girls and enjoys sharing his love of backpacking, kayaking, hiking and swimming with them. When he's not pursuing outdoor adventures, he practices law as a Career Partner at Carfra Lawton LLP. He is also the past president of Congregation Emmanu-El and former director of the BC Water Polo Association.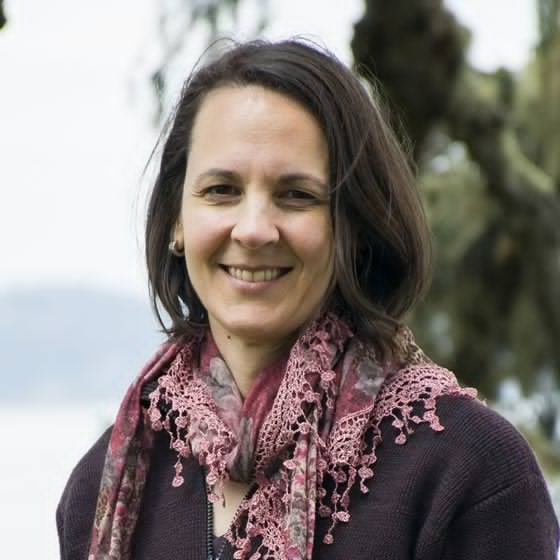 Dr. Brussoni is an Associate Professor in the Department of Pediatrics and the School of Population and Public Health at the University of British Columbia. She is also a scientist with the Child and Family Research Institute and the BC Injury Research & Prevention Unit. Trained as a developmental psychologist, Mariana investigates child injury prevention, parents' perceptions of children's risk engagement and safety, the influence of nature-based challenging play on child health and development, and promoting developmentally appropriate opportunities for children's risky play. Mariana enjoys putting her research into practice while hanging out with her family, enjoying the beautiful BC outdoors and travelling to far off places.
Dawn Carr has been the Executive Director of the Canadian Parks Council (CPC) since 2012, providing professional advice and services to the directors and senior executives of Canada's provincial, territorial and federal park agencies. Dawn is also deeply committed to global conservation initiatives as a member of the IUCN World Commission on Protected Areas (WCPA), and through her leadership on the board of directors with the Canadian Committee for the IUCN. In Canada, Dawn has worked hard to ignite a pan-Canadian culture that respects, loves and takes deep pride in the role of nature in our everyday lives. In 2016 Dawn was named to the Women for Nature network where she strives to advance Nature Canada's goal to inspire young leaders for nature.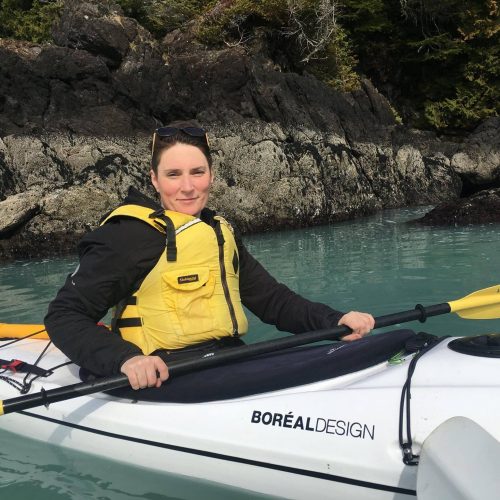 Jennifer Garrett graduated summa cum laude from the University of Ottawa with Bachelor of Commerce Honours and went on to earn her Graduate Certificate in European Management from École Supérieure de Commerce Rouen.
Her professional experience has spanned diverse industries including construction, high tech, outdoor recreation and the charitable sector, earning her a reputation as tenacious solutions-oriented and people-focused business leader. Jenn joined Power To Be Adventure Therapy in 2009 as the Director of Operations as the organization embarked on double-digit growth serving the needs of youth and families in need of support in BC.

One of the Alliance's founding collaborators, Becs brings a depth of experience in outdoor education and recreation, adventure therapy, non-profit management and collaborative leadership at community, provincial and national levels to her role on the board of CNAC. In her roles as Provincial Community Engagement Specialist for BC Parks and past CNAC Executive Director, some key initiatives that she has played a key role in are Get Outside BC (www.getoutsidebc.ca), Healthy by Nature (www.healthybynature.ca) and MEC Outdoor Nation (www.outdoornation.mec.ca). Becs is also a past Director and volunteer with Power to Be Adventure Therapy Society. Becs lives in Victoria, BC with her husband, dog and three children – where outdoor adventures are a part of everyday life!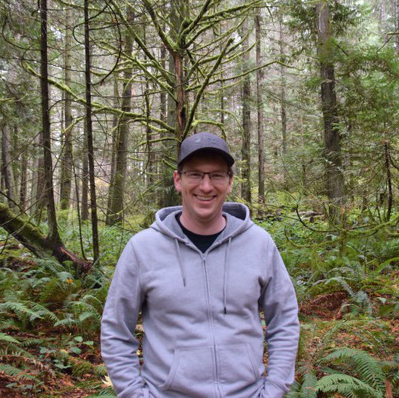 Philippe is a Chartered Professional Accountant (CPA) and Chartered Insolvency and Restructuring Professional (CIRP), he is currently employed for an agency of the federal government. As an accountant, Philippe has extensive experience help organizations prepare and interpret financial information. Philippe lives in Ottawa with his wife and daughter. Philippe loves spending time outdoors, especially in the winter on the slopes!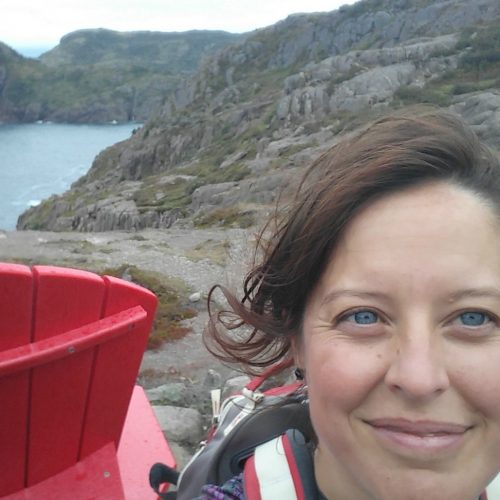 Through her work at Parks Canada, Dominique strives to enhance public appreciation and engagement towards protecting nature. Her previous role as Natural Sciences officer at the Canadian Commission for UNESCO had also allowed her to lead the development of original collaborations towards this goal by supporting the sharing of knowledge and perspectives among Indigenous Peoples, artists, academia, youth and governments. Some of her highlights include the leadership she provided towards #NatureForAll, the IUCN 2016 World Conservation Congress, Biosphere Reserves, and the UN Decade of Education for Sustainable Development. Her passion towards (re)conciliation among nations has driven her involvement in Students on Ice, l'Univer Cité Libre, and implementation of the Haisla Nation – Rio Tinto Alcan Legacy Agreement.
Her training includes a B.A. in Geography/Environmental Studies, a Masters in Public Management , certification from the International Association of Public Participation, and an upbringing spent over 4 continents. She lives in Gatineau. Québec, and enjoys being an aunt, spending time in or on water, and harvesting wild foods to share with loved ones.

Since 2013, Karen has held the reins as the Executive Director of Wesley Clover Parks, the flagship project of the Wesley Clover Foundation. Karen oversees all operations, activity and development at Wesley Clover Parks. Wesley Clover Parks is an outdoor recreation and learning hub that helps people connect with nature and the great outdoors in Canada's National Capital Greenbelt.
Wesley Clover Parks was established in 2014 when the Wesley Clover Foundation took over the operations of the former Nepean National Equestrian Park and the adjacent Ottawa Municipal Campground.
With its deep community roots — Wesley Clover Parks — will grow into one of Ottawa's robust community destinations where residents and visitors will enjoy the rural setting, the trails and the opportunities for all-season outdoor recreation, learning and sports.
Karen's vision is also to see Wesley Clover Parks deliver a sustained and positive economic impact to the Nation's Capital, by attracting tourists, competitors and sports teams from around the world. People from all across Canada, the United States, Europe, Asia and Australia have already chosen Wesley Clover Parks Campground as a holiday destination while enjoying the sites and activities of the region.
The Wesley Clover Foundation is committed to the evolving Wesley Clover Parks into a vibrant international hub that is recognized for World-Class Equestrian events, Nordic Skiing trails and facilities; and where the elite sports competitors meet, compete and learn about nature and how to sustain its beauty.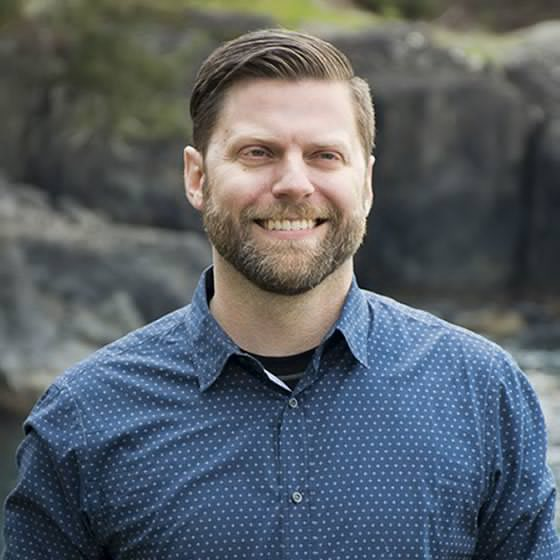 Brett Tackaberry is a digital solutions architect and technical director for Rebel.com, a domain name registrar and hosting company. Outside of work, he help out with a variety of initiatives around Ottawa with a focus on community building, education and helping kids. In addition to participating on the board for CNAC, Brett is: a founding member of Tech4Good Ottawa; the lead for Random Hacks of Kindness, a hackathon for social good; and a co-founder and lead for Mustaches for Kids, a fundraising initiative for Make a Wish. He has a side business including an app for landlords and a vinyl record company. Brett lives in Ottawa with his family of two boys, Emmett and Cole, and wonderful wife Anne. On the weekends you can find him in the garden, the garage or watching the boys play from the comfort of an Adirondack chair.
Partnerships are at the heart of our success at the Child and Nature Alliance of Canada. Some of our partnerships involve collaboration with governments, universities and research institutions and other community groups. Others bring us together with corporate partners who are committed to building our success through fundraising and awareness. We also value the important contributions of philanthropic organizations that support our work through their granting.
Ottawa-Carleton District School Board
We partner with the Ottawa-Carleton District School Board to deliver play-based, inquiry-driven, emergent Forest School programming to children (and their educators) in Junior Kindergarten through to grade 6, both at our forest site and in schoolyards and Nearby-Nature. We also offer workshops and courses in land-based, play-based education for teachers and early childhood educators.
The Lawson Foundation is a national family foundation that invests in and engages with ideas, people and organizations that contribute to the wellbeing of children and youth and their development as active and engaged members of society. The Lawson Foundation is a major funder and supporter of our work.  CNAC is one of a core group of organizations that are active in the execution of its Outdoor Play Strategy for which Lawson provides funding.