The Child and Nature Alliance of Canada fosters meaningful connections with the outdoors for children and youth. We believe that all children and youth should have the opportunity to play and learn in forests, parks, meadows, and mud puddles.
We work to connect children and youth with nature through policy, research, and practice.
We aim to have a deep impact on families and communities across the country. This is woven into all our key initiatives including Forest School Canada (FSC), the major educational arm of CNAC; the Ottawa Forest and Nature School, our demonstration school and in-forest home of CNAC; the Natural Leader Alliance (NLA); and our research and policy development efforts.
Passionate about the potential of nature to educate and inspire children and youth, our staff team and board of directors play a vital role in our work. Learn more about the team and how to get in touch with us below.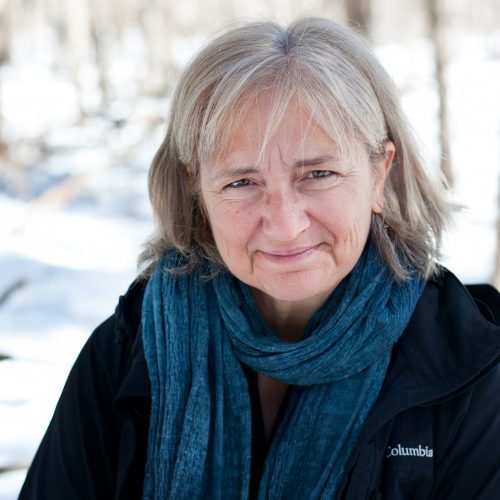 Inspired and enchanted by summer months spent on a remote Georgian Bay island in her youth, Pat's connection to nature is deep and reverent. From adventures by bicycle through Europe, Australia, New Zealand and Canada, to kayaking/canoeing adventures in remote parts of BC and Ontario, hiking adventures in Canada, Europe, Australia and New Zealand, the travel bug has become a symbiotic part of Pat's life. In between travel adventures Pat began her career as a teacher in 1980 teaching swimming while completing her degree in Physical and Health Education at the University of Toronto. In 1988 her career in public school education began in Waterloo Region and has included teaching children from Kindergarten to grade 10 in Toronto, Waterloo, Australia and Essex County. Pat's 3 sons arrived into an adventuresome family and quickly engendered similar co-conspiratorial playful natures as their parents. There is a story people remind her of often about an apple not falling far from a tree!! Pat has occupied roles of learn and play-at home mom, music educator and small business owner (Kindermusik), Montessori Music and Movement teacher, Waldorf teacher education and Remedial teacher, Forest and Nature School Practitioner, and now Executive Director of Natural Pathways Learning Centre. Pat has come almost full circle to deepening her connection to nature, recognizing the inextricable link between nature and well-being, while still connecting with her love of teaching and children. Pat is excited about the next chapter, working with the Child and Nature Alliance of Canada Forest School Practitioner Course Facilitation Team as a life-long learner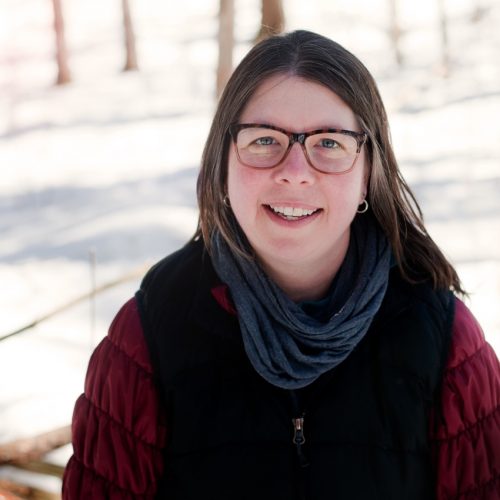 Lise began her career at camps in Manitoba as an outdoor educator and guide. In 2006, Momenta was founded to meet a need in Manitoba to provide year-round, accessible therapeutic adventure programming that meets best practice and is research-based. Lise completed a Bachelor of Recreation in 2001, a Masters of Social Work in 2007 at the University of Manitoba, a Certificate in Expressive Arts Therapy in 2012, and the Forest School Practitioner training in 2015. Lise combines these areas of practice to provide clinical direction, facilitate groups and counsel individuals both in urban and wilderness environments with a focus on physical and emotional safety, successful participation, fun, meaningful play and group cohesion. Lise also sits on the boards of Manitoba Green Retrofit and the Association for Experiential Education. Lise is the lead instructor for Momenta's Foresthood programs in Winnipeg (experiencemomenta/foresthood) and is proud to be a part of the CNAC team to mentor Forest School Practitioners and advocate for outdoor play and learning experiences in Canada.
David is passionate about awakening students' awareness of the natural world, strengthening their relationship with it, and helping them understand their potential to affect it. Originally from New York State, he earned a Master's in Science Education from Syracuse University and has been an experiential and outdoor education professional in national parks, outdoor science schools, and traditional classroom settings from New York to California to Alaska since 1994. In 2007, he joined the Ottawa Carleton District School Board (OCDSB) Outdoor Education Centres, where he has focused on discovering and developing effective approaches to facilitating rich and meaningful experiences in nature for Ottawa's diverse student population. David first got involved with Forest School Canada in 2014 when it partnered with the OCDSB to train a cohort of teachers in forest school practitioner methodology. As it happens, David's young daughter has been learning the forest school way since 2014 too. David believes that helping educators acquire the tools they need to integrate nature-based education into their teaching practices is the best way to get more kids learning outside.
Chloe is a young Metis woman from the small northern city of Yellowknife, Northwest Territories. Of Chipewyan and European heritage, she grew up close to her Indigenous cultural values and learned traditional skills for living on the land. This northern upbringing shaped her values today.
Chloe holds a degree in Earth Science from the University of Victoria. While educated in Science, she is keenly interested and has found her niche in working with people on the social/cultural benefits of the natural world. Connecting people with Nature is important to Chloe because she loves the land and cares about conservation - but most of all, she wants to bring the wonderful feelings she's had outdoors to others. We are all part of Nature, and so spending time outdoors brings us a lot of balance. By helping to create balanced, happy people we can accomplish many societal goals, even beyond conservation.
Tricia grew up in the temperate rainforest of North Vancouver, and she still makes her home there today. She has been leading outdoor experiences in North Vancouver's Lynn Canyon Park for over 20 years. She is also the Executive Director and co-founder of Fresh Air Learning, a forest and farm program for 150 children ages 2 to 12. Tricia holds a BA in English and Geography and a Masters degree in Resource and Environmental Management, focusing on ecological restoration.
Tricia enjoys inspiring and mentoring educators to take children outdoors in nearby nature. She also loves to see the outdoors open up to those who face barriers visiting and interacting with natural environments. She delights in telling wild stories about science and nature, is rather fond of muddy puddles, and has been known to wax poetic about slugs and slime molds.
Petra Eperjesi comes to Forest School Canada by way of the rolling hills of rural Southern Ontario where she grew up, the lakes and rivers of northern Manitoba, Ontario and Quebec where she spent her adolescence paddling, and the fields of Nova Scotia and New Brunswick where she completed an organic farming apprenticeship. She holds a Master's degree in Child Study and Education from the University of Toronto, and a Bachelor of Arts from the University of King's College in Halifax. Petra was awarded the Council of Outdoor Educators of Ontario's 2013 Amethyst Award, presented to promising young educators in the field of Outdoor Education, and the 2014 Edward Burtynsky Award which recognizes an outstanding Ontario elementary school teacher who inspires environmental consciousness through exemplary teaching methods. She is an avid traveller and language learner, though these days she sticks closer to home with her husband and young son and twins, with whom she loves to sing and cook.
Chris has been teaching and learning in the outdoors for many moons. As a kayak guide, youth worker, teacher, researcher and university instructor he has demonstrated passion and proven commitment to ensuring outdoor environmental education has a prominent place in the curricular landscape. He is currently as an adjunct Professor in the Faculty of Education at the University of Victoria while coordinating curriculum development and instructing within the Forest & Nature School Practitioners' Course. Chris holds a Masters in Education from OISE/UofT (cross disciplinary- Adult Education/Environmental Studies) and a PhD in Educational Studies from UVic. His two daughters keep him on his nature toes, allowing him to hone his skills and knowledge in how nature contributes to childhood development, learning, wellbeing and fun!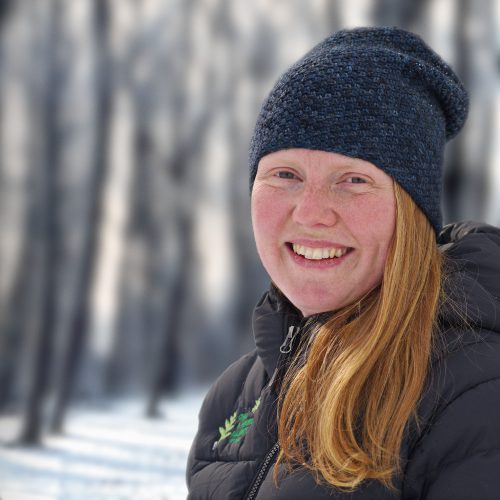 Charlotte grew up in Victoria, BC, clambering over rocky beaches with her parents and three younger brothers. Ever curious about how people connect to each other and to the world around them, she completed a combined degree in Biology, Geography, and Religious Studies at Mount Allison University followed by a Bachelor's of Education at the University of Victoria. In 2015, Charlotte completed CNAC's Forest and Nature School Practitioner's Course and in so doing, she co-founded West Coast Forest School - an extracurricular program for children ages 4-10.
Charlotte now works primarily as a substitute-teacher-by-choice in K-12 classrooms, with additional time spent in Montessori pre-schools, extracurricular forest school programs, and as a facilitator for CNAC's professional development courses. Her practice is shaped by the Circle of Courage philosophy and a deep belief in the educative power of free play.
At present, Charlotte lives in Whitehorse, Yukon.

Wendy was born in Burlington, Ontario to a Polish mother and a Cape Breton, Nova Scotia father. She is lucky to have 3 brothers and sisters. As a non-Indigenous resident on Yellowknives Dene Land, Chief Drygeese territory, Treaty 8, Wendy feels very fortunate to call Yellowknife home since 2005. Her and her husband Mike Palmer have two young kids, Charlie and Pippa, who keep them very busy and humbled their curiosity and capabilities. With a background in physical and health education and science, Wendy has been an outdoor educator and teacher for many years. She is currently an educator at the Yellowknife forest and nature school called Bushkids and is also a part time instructor at Aurora College. Wendy is completely inspired by shifting the balance of power to the children because they shine when they feel empowered to direct their day or create their own knowledge. She is honoured to witness the development of lasting relationships between children, the land and themselves.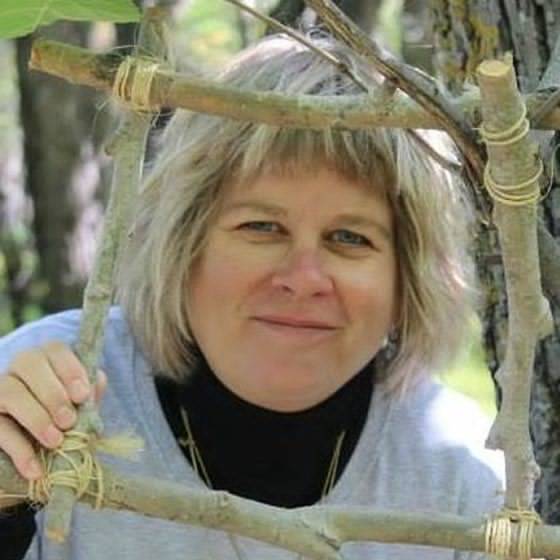 Mavis has worked in the early childhood education field in Manitoba for more than 35+ years, and has been mentoring educator since 1990, a role she finds very rewarding. Throughout her career she has been passionate about getting children and the adults who engage with them active outside. She is a founding board member of the Manitoba Nature Summit and from the moment she heard about Forest School she knew this was the movement she was looking for and now works as a course assessor with outdoor educators across Canada.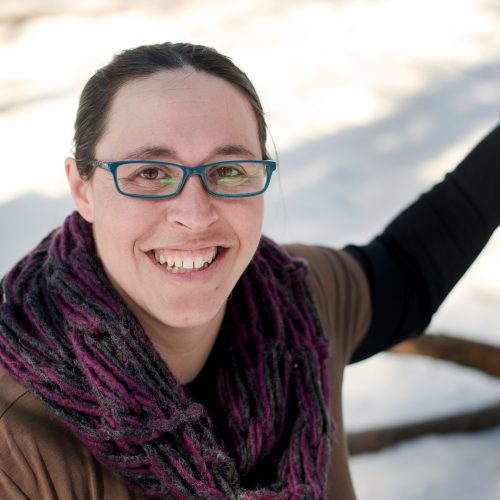 Julie found her love for the the natural world when, as a child, she moved from wandering the open fields and forests of Northern Ontario to the big city of Ottawa. To fill the void this change had left, she joined the scout movement and has since been involved as a leader. Through different experiences with the scouts, Julie has come to discover the magic that comes with connecting children with nature. After finishing her B.Ed, Julie went on to l'Université Laval to study the development of children's environmental sensitivity influenced by their time spent in nature. She has since worked as a teacher in Nunavik and Ontario, gardening with kids and working to create a sense wonder for the natural world. In 2016, Julie has set up a Forest School program for all students attending École élémentaire et secondaire publique Rivière Rideau. She is now coordinating this program, all the while mentoring other teachers in the school to integrate Forest school principles in their all around teaching practice. Julie is also passionate about developing forest school resources in French and hopes to, one day offer workshops for french speaking educators.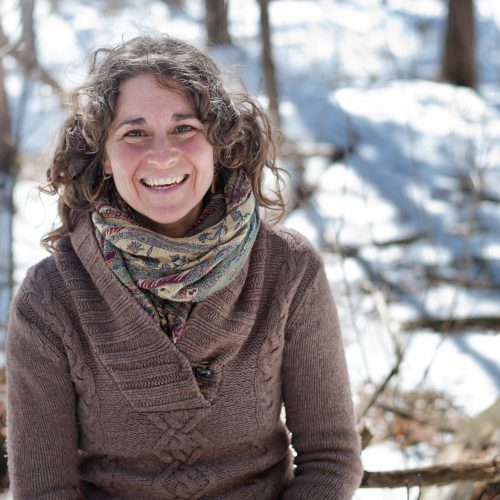 Growing up camping, paddling and playing in the woods, lakes and rivers of Eastern Ontario, Carly is often found outside wandering the landscape being curious with whoever she is with - her own two boys or a group of eager children or adults. Carly believes our human resilience is strengthened from meeting our edges through contact with ourselves and being willing to lean in a little bit more. The wildness is the perfect place to meet edges, to discover who we are and our place in the fabric of life.
Nature's influence lead Carly to pursue degrees in GeoScience, Outdoor Recreation, Parks and Tourism and a Bachelor of Education. She has travelled many hills and valleys around the world, lead wilderness trips, created her own forest and nature school program in the Madawaska Valley, and supported schools in Renfrew County to encourage nature based play and learning in their school yards and surrounding wild spaces. Carly is currently working as a supply teacher with the Renfrew County School Board as well as facilitating CNAC Practitioner Courses, where she seeks to incorporate her skills as a nature mentor inspiring others to deepen their own connection.
Laura Molyneux is the co-founder of Cloudberry Forest School in St. John's, NL. She is a Level IV ECE with a diploma in Early Childhood Education and a BA in Sociology/Psychology. Before Cloudberry she worked in strengths based family interventions, inclusion supports, operated a municipal pre-school and after school program and taught in the department of Child and Youth Care Work at a local community college. Growing up in Newfoundland she developed a taste for the salt-sea air and spent as much time as she could exploring the woods, bogs and cliffs of the East Coast. She started her journey into Forest School almost by accident or happy coincidence when the importance of risky play and individualized learning became very evident through a simple 15 minute outdoor based play program. From there she was introduced to the concepts of Forest School, Forest School Canada and Cloudberry's co-Founder Nora Trask. Laura's passions extend beyond just teaching the kids however as she loves to teach fellow educators and ECE students about risky play, brain development, emergent curriculum and of course Forest School!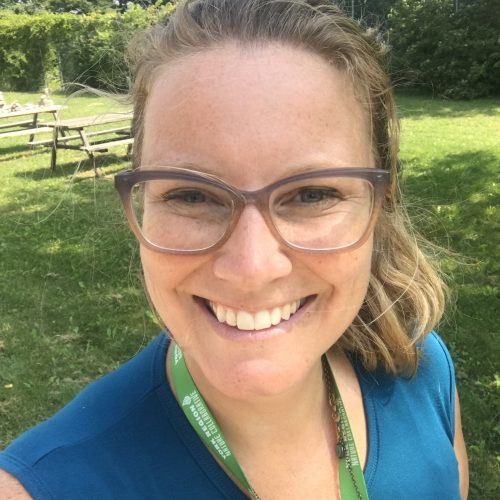 Tanya grew up in both urban and rural spaces climbing trees, mucking about in Ontario ravines and exploring on wilderness trips with her older brother. A dog (and now 2 nature-loving children) often by her side, she seeks out adventure and connection with the land and has always let her heart lead the way. With a background in Kinesiology and Outdoor Education from McMaster University, Tanya has worked in the outdoors as a wilderness guide, adventure education facilitator, and spent 5 years at an independent school servicing vulnerable Toronto youth. A BEd from the University of Toronto took her on a new path to ensure nature connection was accessible to all, especially in the public-school system. Tanya has been working with an Ontario school board for over 13 years and loves to learn alongside others in, around and for the environment in both conventional and alternative settings. She has taught in all divisions including a term at one of the board's Outdoor Education Centre where she led a Ministry Pilot focused on Environmental Inquiry. Drawn to inquiry, placed-based education, and the pedagogy of Forest School, Tanya champions collaborative, transformative, responsive environments that support student voice and belonging. Over the past five years, Tanya has focused on these passions to meet educators where they are in order to shift mindsets and inspire learning - outside. Tanya recently shifted to system leadership role and supports Environmental Literacy and Outdoor Learning K-12.
Marlene Power founded the Carp Ridge Forest Preschool, Canada's first outdoor, nature-based Forest Preschool, and created Forest School Canada, a national initiative to promote nature-based education through Forest School and Nature School professional learning, policy and research. Marlene first developed Forest School Canada as an initiative under the Child and Nature Alliance of Canada (CNAC). In December 2014 she was appointed Executive Director of the CNAC and she continues to lead Forest School Canada as a key program of CNAC. She also runs the Ottawa Forest and Nature School, the headquarters for CNAC, delivering Forest School programs to the Ottawa Carleton District School Board as well as the community.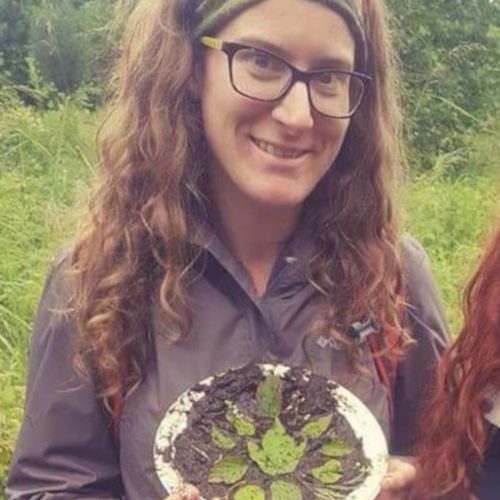 Kay Rasmussen lives in Kenora, Ontario and is the owner of Boreal Forest School. Kay is a Forest School Practitioner, Ontario Certified Teacher, Early Childhood Educator, and Montessori Teacher. In addition to getting children outside in the Boreal Forest of Northwestern Ontario, Kay is working on completing her Master's in Environmental and Sustainability Education through Lakehead University. Kay is a proud member of the Acadian Metis Nation and a mother to 3 wild children. Kay's life work and passion is to connection children to the natural world as she believes this helps to build life-long resiliency and community for all children. Kay believes that intercultural frameworks within environmental education can help children to form a deep rooted connection to nature; which in turn works to foster environmental stewardship as well as the preservation of land and cultural traditions.
Sinéad Rafferty is a Registered Early Childhood Educator and Forest School Practitioner with a Masters of Environmental Studies and a Graduate Diploma in Environmental and Sustainability Education. Her graduate research focused on pedagogies for childhood, nature and place in early childhood education, which was selected for the Outstanding Graduate Student Paper Series for the Faculty of Environmental Studies at York University. Deeply inspired by models of Forest Schools as a form of transformative education, Sinead is moved by the momentum of forest school approaches that are rippling across Canada. Since completing her masters, Sinéad facilitates professional learning experiences on topics related to environmental education, ecological literacy and outdoor, nature-based play in early childhood. Sinéad is passionate about naturecultures of play and learning that nurtures child-educator-land worldmaking among Toronto's urban ravine ecologies. When Sinead is not playing outside with children in her preschool and forest school programs, she is playing outside with friends and loved ones on canoe and kayak trips or encountering the nooks and crannies of Toronto's riverscapes by boots or bicycle.

Rebecca's love of the land started on a sprawling home farm with woods and water in Elora, Ontario. Passionate about passing on that love to others, Rebecca's work with children and families is ultimately about connection - connecting to ourselves, to each other, and to the earth. Living in places like India, Indonesia, Benin, France, and Costa Rica has deepened her appreciation for the diverse natural world and for the immensity of all that we can learn from each other. Rebecca came to forest school through an interest in outdoor experiential education, and from teaching Kindergarten at a Waldorf-inspired primary school. She feels honoured now to run Kitchener Forest School, and partners with the City of Kitchener to dream up programs and facilitate learning with children ages 3-12, and with Kindergarten classes in local school boards. Each season brings new surprises, new wonders, new questions. Alongside the children and leaders in her groups, Rebecca digs into the ecological landscape through exploration, imaginative story, open-ended play, boisterous games, and quiet moments by the pond.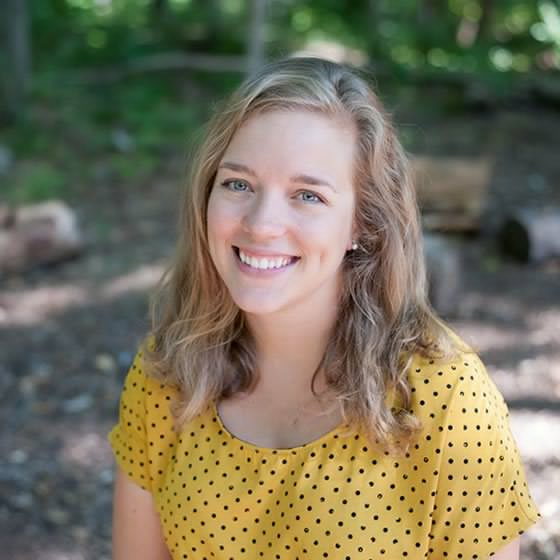 Stephanie comes to the organization with several years of experience of working with children in the public and nonprofit sectors. She completed her degree in Linguistics and CTESL at Carleton University while spending a number of years working at the City of Ottawa's Department of Parks and Recreation and with Hostelling International Canada. She spent a year teaching English in Spain and exploring the rich and diverse outdoor landscapes that the country had to offer before returning to her hometown of Ottawa and starting with the Child and Nature Alliance. Her hobbies include: camping, learning languages, hiking, organizing, cooking, and puzzles.
Juwain grew up in a rural setting with the freedom and encouragement to play and explore outdoors. Juwain developed a deep connection to the land at an early age and has made a career out of connecting adults and children to nature. After obtaining a degree in International Development and Environmental Science from Trent University, Juwain began her journey in West Africa connecting communities to the land through education. Juwain then obtained her Bachelor of Education from Queen's University. Juwain continued to help people nurture their relationship to the land, as a naturalist with the Ministry of Natural Resources, as a classroom teacher, and an outdoor education instructor.
Juwain is currently the Program Site Administrator for the Ottawa Carleton District School Board Outdoor Education Centres. Juwain oversees the development of inquiry-based, curriculum-linked, outdoor education programming for teachers and students in Ottawa area schools. Juwain supports the outdoor education centre staff, classroom teachers, and students daily, so they are comfortable using the outdoors as their classroom. When not in the forest at the outdoor education centres, Juwain can be found cycling, skiing, and gardening on her hobby farm east of Ottawa.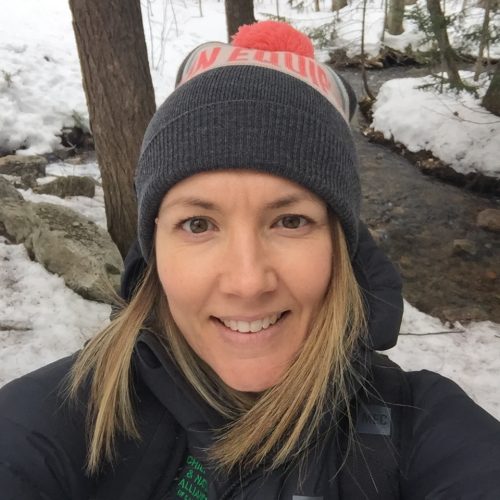 Since 1997, Chantal has been teaching in the french public school board in Ottawa, the CEPEO. Convinced that every child is competent and most of all curious, she uses inquiry-based learning to enhance her students' learning experiences both in and outside of the classroom. From dissecting owl pellets to collecting slush on the corner of the street, they figure out various ways to answer their questions.
De 2013 à 2015, elle a participé au projet ministériel de l'Ontario afin d'approfondir les pratiques nécessaires pour la mise en oeuvre de l'apprentissage par l'enquête dans la salle de classe. Aussi, elle a participé à l'élaboration de plusieurs ressources sur l'enquête en autre Curiosité naturelle, édition 1 et 2.
Also, in 2015, she has been recognized by her peers by receiving Capital Educators' Awards and the Bernard Grandmaître award, Intervenante en éducation. Passionately curious and always on the conquest to learn, you will always see her with a new pedagogical ressource in my hand. Loving nature and inquiry based learning, it was an obvious choice for her to explore land based and play in her pedagogy and to join Forest School Canada.
Natalia is a recent graduate from the Master of Social Work (MSW) program at Carleton University, and earned a specialization in Social Policy and Administration. She completed her undergraduate degree at the University of Waterloo in Social Development Studies with specializations in Social Work and Individual Well-Being and Development. Natalia has worked in policy and research at the federal and municipal levels, and also has direct practice experience working with a variety of communities including persons with disabilities, immigrants and refugees, individuals experiencing homelessness, and marginalized children and youth.
Natalia first joined CNAC as a Playworker for the pilot year of the Play in Parks program in 2018. After seeing the wonderful impact that unstructured and nature-based play had on children, families and their communities through the program, Natalia was inspired to continue working in child and youth development with a focus on access, equity and inclusion.
In her spare time, Natalia can be found trying out new recipes, camping, hiking, traveling and spending time outdoors, and writing and performing music in the community.

Marc is a father, husband, and explorer living and working on Algonquin territory in Ottawa, Ontario. He has a Master's degree in Indigenous and Canadian Studies from Carleton University and a certificate in Outdoor Adventure Leadership from Strathcona Park Lodge in British Columbia. Marc spent several years in the public service and charitable sectors nurturing Reconciliation in the systems that are meant to care for Indigenous kids. Marc was drawn to the Child & Nature Alliance of Canada by a close connection to the outdoor world and an understanding that nature-based play and learning is the foundation for a harmonious life and a healthy environment.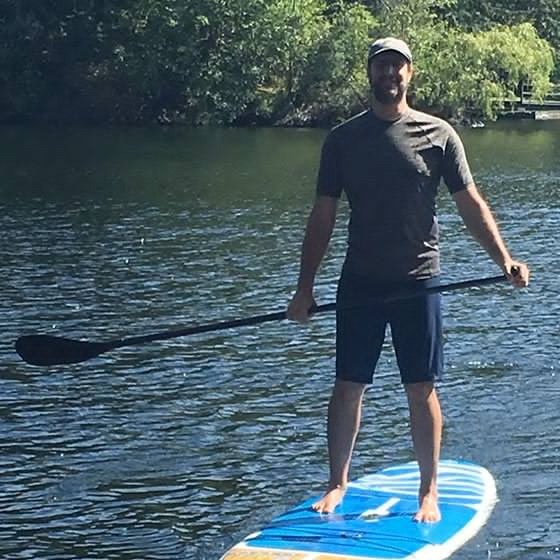 Aron is the father of four girls and enjoys sharing his love of backpacking, kayaking, hiking and swimming with them. When he's not pursuing outdoor adventures, he practices law as a Career Partner at Carfra Lawton LLP. He is also the past president of Congregation Emmanu-El and former director of the BC Water Polo Association.
Dr. Brussoni is an Associate Professor in the Department of Pediatrics and the School of Population and Public Health at the University of British Columbia. She is also a scientist with the Child and Family Research Institute and the BC Injury Research & Prevention Unit. Trained as a developmental psychologist, Mariana investigates child injury prevention, parents' perceptions of children's risk engagement and safety, the influence of nature-based challenging play on child health and development, and promoting developmentally appropriate opportunities for children's risky play. Mariana enjoys putting her research into practice while hanging out with her family, enjoying the beautiful BC outdoors and travelling to far off places.
Patrice Hall is an accomplished business strategist. Through her aptly named consulting business — The Hallway, she works with busy CEOs, Chief Digital Officers, and Communications Directors to build and execute successful strategies so they can achieve their targets. Her work often involves large-scale digital modernization projects and/or improving the design of digital products and services. She likes working on problems that sit at the intersection of people, design, technology and analytics. Patrice is an ardent nature lover. She spends 60-90 minutes immersed in the woods each day and says she's the ``best version of herself" when she remains in close contact with the natural world. Patrice loves swimming, skiing, paddling, and cycling with her husband James and their two dogs Rags and Chico.
Jennifer Garrett graduated summa cum laude from the University of Ottawa with Bachelor of Commerce Honours and went on to earn her Graduate Certificate in European Management from École Supérieure de Commerce Rouen.
Her professional experience has spanned diverse industries including construction, high tech, outdoor recreation and the charitable sector, earning her a reputation as tenacious solutions-oriented and people-focused business leader. Jenn joined Power To Be Adventure Therapy in 2009 as the Director of Operations as the organization embarked on double-digit growth serving the needs of youth and families in need of support in BC.

Jaime grew up in Burnaby, BC, and as a child and adolescent, mainly got her outdoor fix in urban parks. She's dabbled in many areas of study, including creative writing, sport science and philosophy. She eventually graduated from the University of Victoria with a BA in Environmental Studies and Psychology, then went to Antioch University in Seattle to complete her MA in Education with a specialization in Urban Environmental Education. In between and during her educational pursuits, she has studied abroad in India, was a contributing writer and Editor-in-Chief for a couple newspapers, designed a preschool playscape and community garden, taught English in Colombia, did conservation work in Costa Rica, the Galapagos and South Africa, worked at the MEC Service Centre, helped develop science curriculum in Seattle, worked at outdoor centres in the United Arab Emirates and Sri Lanka, painted a massive mural and gone on a few hiking and surf trips. She's currently a teacher/outdoor instructor at The Boundless School in Palmer Rapids, Ontario, and is hoping to improve her white water paddling skills.
She got involved with CNAC through the Natural Leaders Alliance and is committed to engaging more youth to the outdoors and leveraging more diverse voices in the outdoor education world.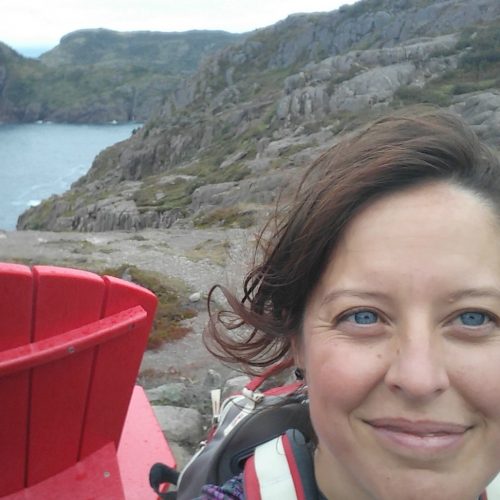 Through her work at Parks Canada, Dominique strives to enhance public appreciation and engagement towards protecting nature. Her previous role as Natural Sciences officer at the Canadian Commission for UNESCO had also allowed her to lead the development of original collaborations towards this goal by supporting the sharing of knowledge and perspectives among Indigenous Peoples, artists, academia, youth and governments. Some of her highlights include the leadership she provided towards #NatureForAll, the IUCN 2016 World Conservation Congress, Biosphere Reserves, and the UN Decade of Education for Sustainable Development. Her passion towards (re)conciliation among nations has driven her involvement in Students on Ice, l'Univer Cité Libre, and implementation of the Haisla Nation – Rio Tinto Alcan Legacy Agreement.
Her training includes a B.A. in Geography/Environmental Studies, a Masters in Public Management , certification from the International Association of Public Participation, and an upbringing spent over 4 continents. She lives in Gatineau. Québec, and enjoys being an aunt, spending time in or on water, and harvesting wild foods to share with loved ones.

Since 2013, Karen has held the reins as the Executive Director of Wesley Clover Parks, the flagship project of the Wesley Clover Foundation. Karen oversees all operations, activity and development at Wesley Clover Parks. Wesley Clover Parks is an outdoor recreation and learning hub that helps people connect with nature and the great outdoors in Canada's National Capital Greenbelt.
Wesley Clover Parks was established in 2014 when the Wesley Clover Foundation took over the operations of the former Nepean National Equestrian Park and the adjacent Ottawa Municipal Campground.
With its deep community roots — Wesley Clover Parks — will grow into one of Ottawa's robust community destinations where residents and visitors will enjoy the rural setting, the trails and the opportunities for all-season outdoor recreation, learning and sports.
Karen's vision is also to see Wesley Clover Parks deliver a sustained and positive economic impact to the Nation's Capital, by attracting tourists, competitors and sports teams from around the world. People from all across Canada, the United States, Europe, Asia and Australia have already chosen Wesley Clover Parks Campground as a holiday destination while enjoying the sites and activities of the region.
The Wesley Clover Foundation is committed to the evolving Wesley Clover Parks into a vibrant international hub that is recognized for World-Class Equestrian events, Nordic Skiing trails and facilities; and where the elite sports competitors meet, compete and learn about nature and how to sustain its beauty.

Brett Tackaberry is a digital solutions professional and CTO for Rebel.com, a domain name registrar and hosting company. Outside of work, he help out with a variety of initiatives around Ottawa with a focus on community building, education and helping kids. In addition to participating on the board for CNAC, Brett is: a founding member of Tech4Good Ottawa; the lead for Random Hacks of Kindness, a hackathon for social good; and a co-founder and lead for Mustaches for Kids, a fundraising initiative for Make a Wish. He has a side business including an app for landlords and a vinyl record company. Brett lives in Ottawa with his family of two boys, Emmett and Cole, and wonderful wife Anne. On the weekends you can find him in the garden, the garage or watching the boys play from the comfort of an Adirondack chair.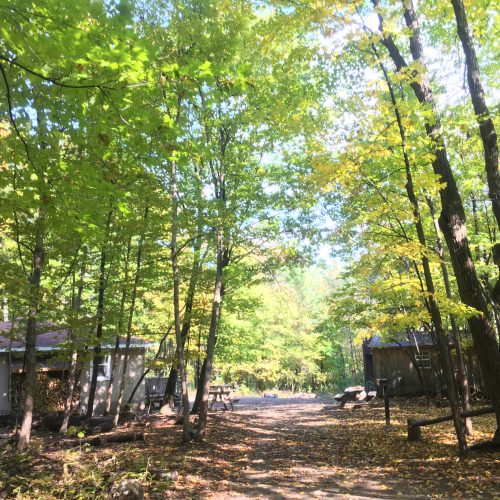 Lesley is the Director of Corporate Services for Community Foundations of Canada (CFC). She has over 20 years of financial administration experience in the high-tech, manufacturing, and non-profit sectors.
During her time with CFC, she has been responsible for all financial reporting as well as overseeing HR, IT, and property management. She was also part of the incubation team that helped to create and run Rideau Hall Foundation over a four-year period.
Lesley lives in Stittsville with her husband and four children. She has seen first hand the importance of learning through play and getting outside to experience nature.
Ian grew up in North Vancouver and has fond memories of an outdoor childhood where he was free to play and roam.
In 2011, Ian became President and CEO of Community Foundations of Canada. During his leadership, he embraced CFC's 'all for community' vision and mobilized its diverse network to address complex community issues across our country. Ian also played an integral role in founding and incubating the Rideau Hall Foundation, as its first Executive Director.
A two-time Olympian in field hockey, Ian is well known in the sport community for his ability to bring groups together to affect change. He lives with his family in Chelsea, Quebec where he dedicates himself to his community. He founded and coaches the Chelsea Phoenix Field Hockey Club.
Partnerships are at the heart of our success at the Child and Nature Alliance of Canada. Some of our partnerships involve collaboration with governments, universities and research institutions and other community groups. Others bring us together with corporate partners who are committed to building our success through fundraising and awareness. We also value the important contributions of philanthropic organizations that support our work through their granting.
Ottawa-Carleton District School Board
We partner with the Ottawa-Carleton District School Board to deliver play-based, inquiry-driven, emergent Forest School programming to children (and their educators) in Junior Kindergarten through to grade 6, both at our forest site and in schoolyards and Nearby-Nature. We also offer workshops and courses in land-based, play-based education for teachers and early childhood educators.
The Lawson Foundation is a national family foundation that invests in and engages with ideas, people and organizations that contribute to the wellbeing of children and youth and their development as active and engaged members of society. The Lawson Foundation is a major funder and supporter of our work.  CNAC is one of a core group of organizations that are active in the execution of its Outdoor Play Strategy for which Lawson provides funding.