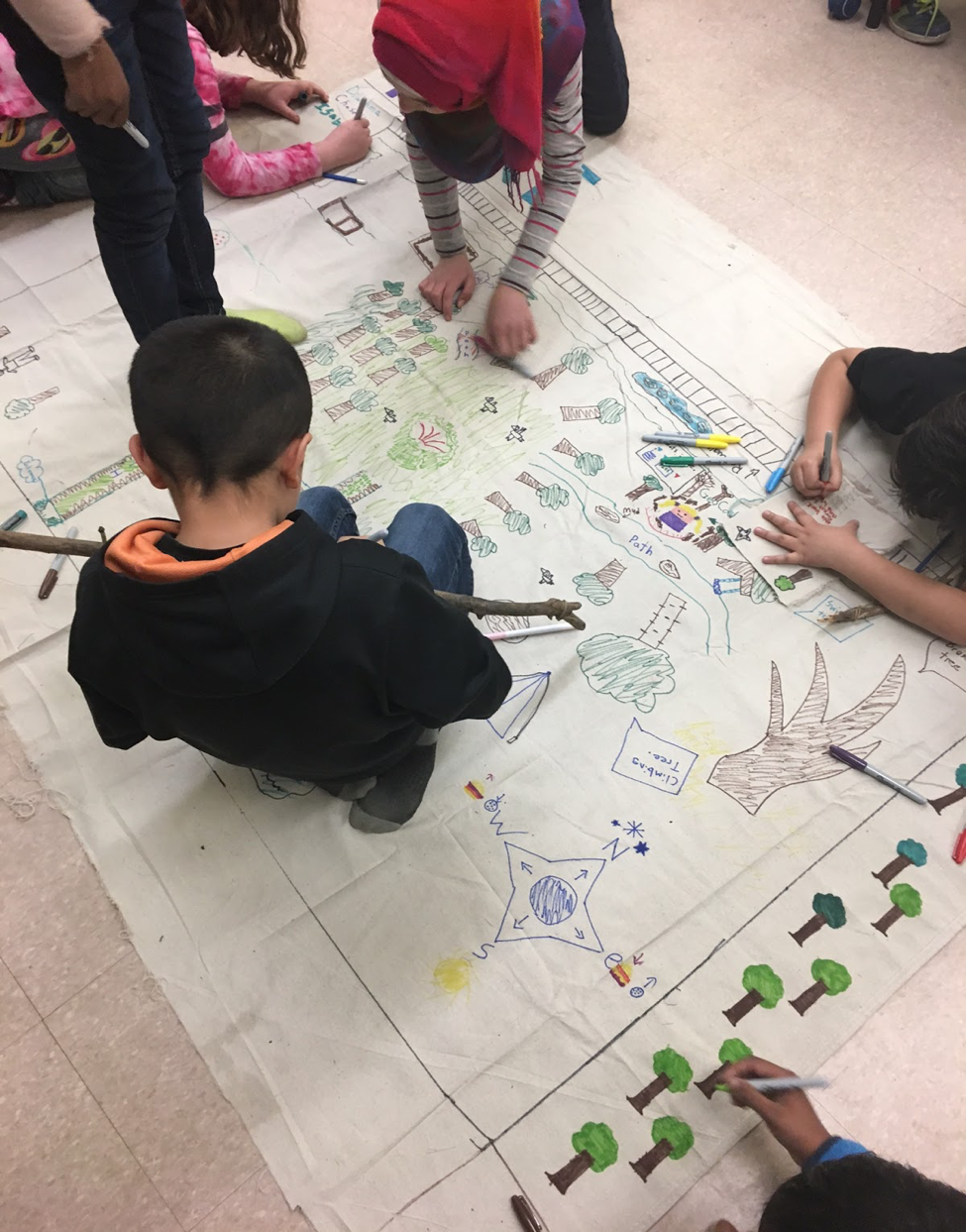 (Intro by Sonja Lukassen)
Two days a week we bring the playing and learning that is Forest School to Nearby-Nature with local schools. On Tuesday it was a glorious, early spring, take-off-your-jackets and have a picnic in the sun kind of day. Wednesday it rained. A lot. We climbed and splashed, made cakes and searched for worms and got stuck in the mud, we set up shelters to picnic in the rain. When the 6 year-olds I was working and playing with were officially soaked they decided it was time to go back to school to warm up. Our session together ended a bit earlier than usual as they took time to change clothes, warm up by the classroom heater, and make hot chocolate.
The 10 and 11-year olds that my co-educator was with had an equally soggy day,  with a bit of a different ending.
Here is their story:
(by Toby Meis, Educator at Ottawa Forest and Nature School)
After 2 1/2 hours of playing in the rain at our play zone in the park near the school, we held a vote with the grade 5 class. They made the choice to head back to school to get dry and eat lunch.  
Then we brought Forest School into the classroom.  
We know that children tend to stay engaged and interested when they are able to make a choice, so based on their interests they were given some options:
To help make a giant map of our play zone (with markers and a drop cloth on the floor)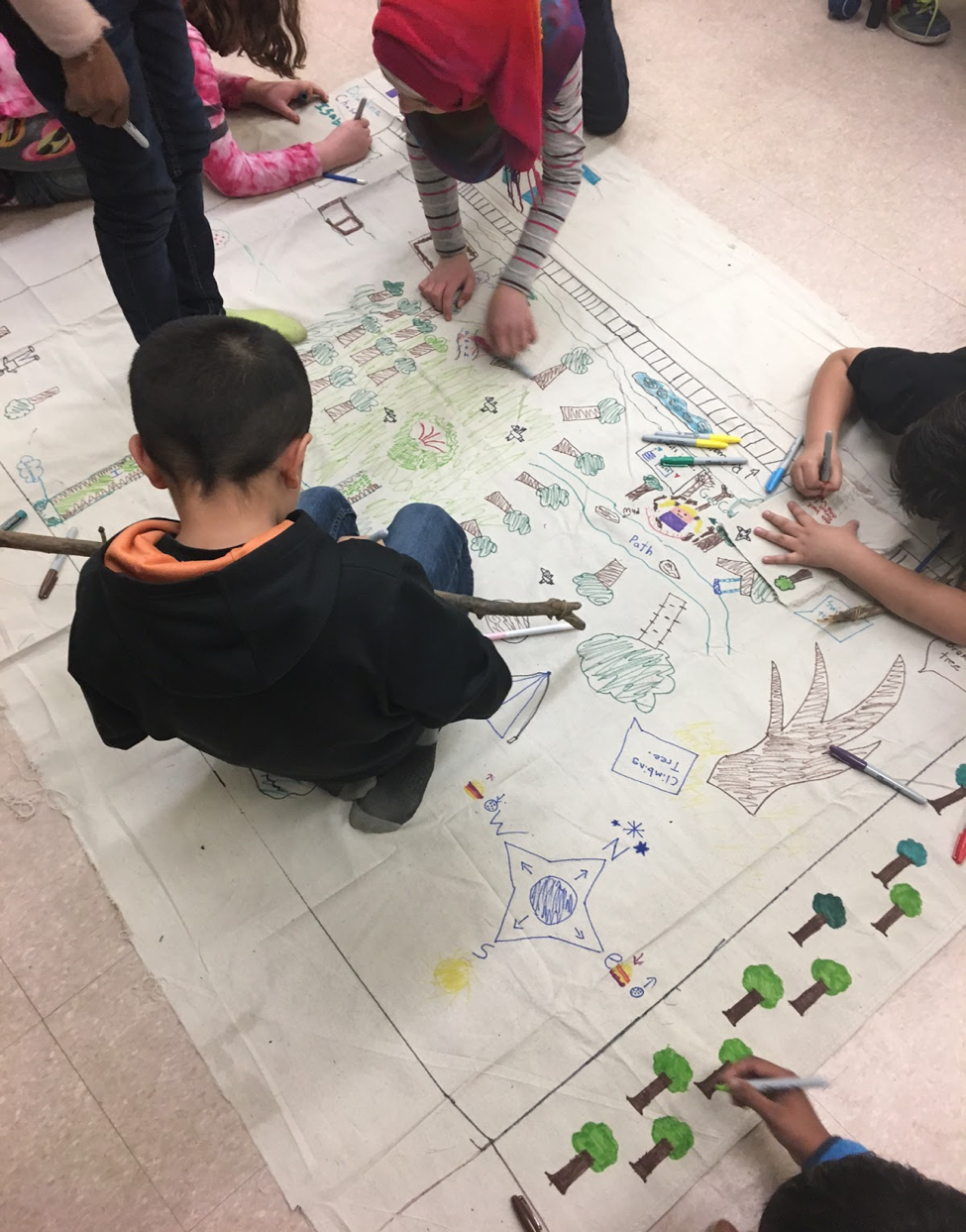 To write and draw in their forest school journals (which we made last week)

To make a journal if they hadn't already done so

To yarn bomb and decorate the sticks and bows they had found and created earlier in the forest 

To sculpt things out of clay (suggestion: animals and plants)  Some things produced included: a wolf, a pterodactyl, a pencil holder for your desk, a stegosaurus/brontosaurus hybrid, letters spelling names, a character from a popular tv show.
For an hour we worked together and the children were able to contribute and express themselves wherever they wanted or needed to.  Some stuck with one thing the whole time, others dabbled in this and dabbled in that.  Every student participated and not a single disciplinary word needed to be said.  It was without question a wonderful way to spend an hour learning and creating together indoors while staying connected to our outdoor interests and play.