Solidifying the Pan-Canadian Infrastructure for Forest and Nature School Training to Support High-Quality Practice as a Lever for Systems Change
The Lawson Foundation is generously supporting the Child and Nature Alliance of Canada, through Forest School Canada, to engage with the community of Forest/Nature School practitioners in a project entitled "Solidifying the Pan-Canadian Infrastructure for Forest and Nature School Training to Support High-Quality Practice as a Lever for Systems Change."
We refer to it simply as the "Community Consultation Project" because our community is at the heart of everything we do. The project began in 2020 and will conclude in 2024.
Why We Need to Consult the Community of Forest/Nature School Practitioners
Forest School Canada has offered the Forest/Nature School Practitioners Course since 2012, adapting and improving it each year based on participant feedback and the ever-evolving Forest/Nature School landscape in Canada. We have built a national network of highly skilled facilitators who are rooted in practice and in their communities.
In our eight years of responsive program delivery and community building, we have earned the trust and respect of the sector, which itself has grown and reached a critical moment: with unprecedented interest in and attention on the Forest/Nature School approach in Canada, we need a set of indicators of quality in Forest/Nature School practice and a Quality Assurance Model for Forest School Canada training programs.
Practitioners are looking to us for a higher level of leadership. Practitioners are looking for a national voice to represent the sector in discussions around policy and systems change. The Community Consultation Project will position us to do just that.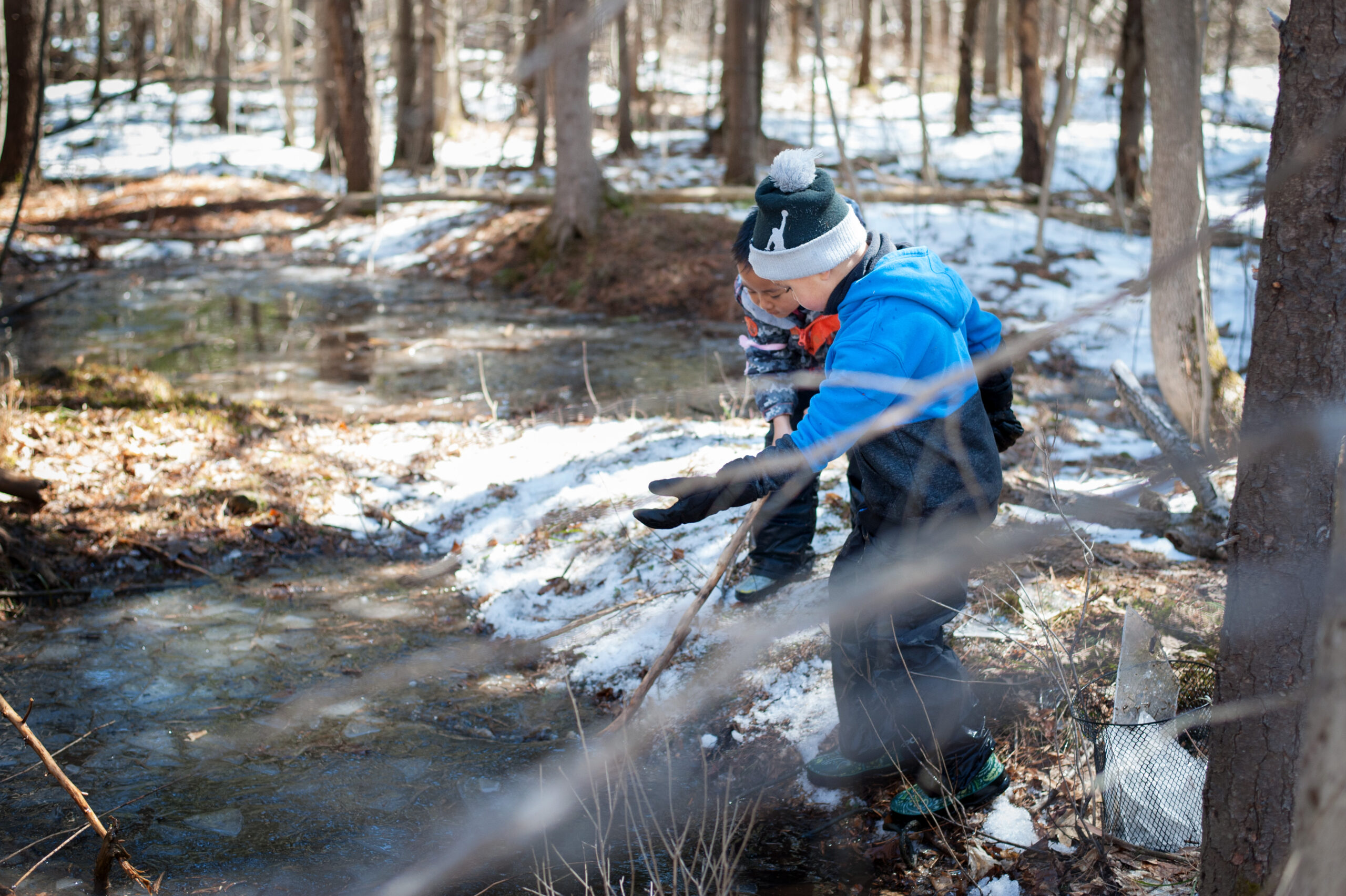 Project Goals
To meet with Forest/Nature School practitioners across the country so that we can:
Articulate as a community what a quality Forest/Nature School in Canada looks like, sounds like, and feels like
Improve our professional training courses to meet the increasing demand from a wider audience and support quality practice in the field
Set the stage for representing the Forest/Nature School sector in discussions around policy and systems change
Our community of practice will walk with us every step of the way, so that all outcomes from this project are truly representative of their needs and aspirations.
Get Involved
More opportunities for you to get involved will be added soon. We invite you to check back regularly!
Have questions, concerns, ideas? Let us know at community@childnature.ca!