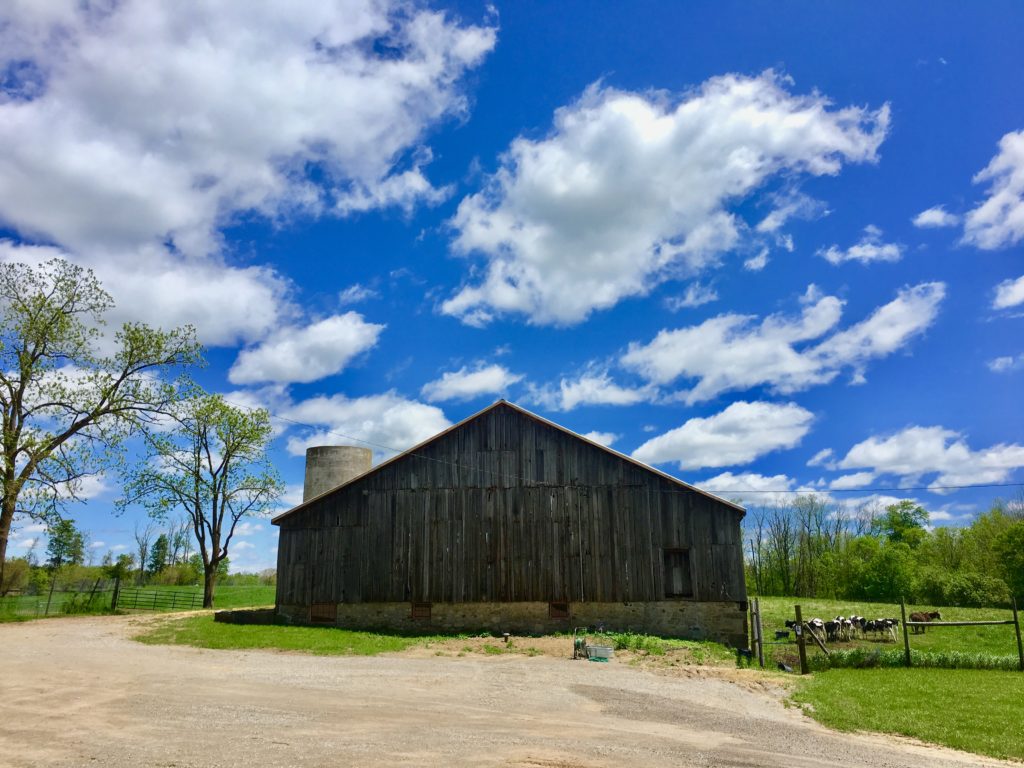 By Heather Figueiredo, Founder and Director of the Cambridge Farm and Forest School
Can you tell us a little bit about your organization? 
The Cambridge Farm and Forest School (the Farm & Forest School) is a not-for-profit organization and I am a certified FNS practitioner through CNAC. The Farm & Forest School provides alternative education and programming to children, families, and school groups on a privately owned 150-acre farm and forest. The Farm & Forest School's mission is to provide children with opportunities to advance their education by exploring a natural space, caring for animals, identifying and navigating risk, gaining transferable life and leadership skills, and being contributing members of a community through the natural world.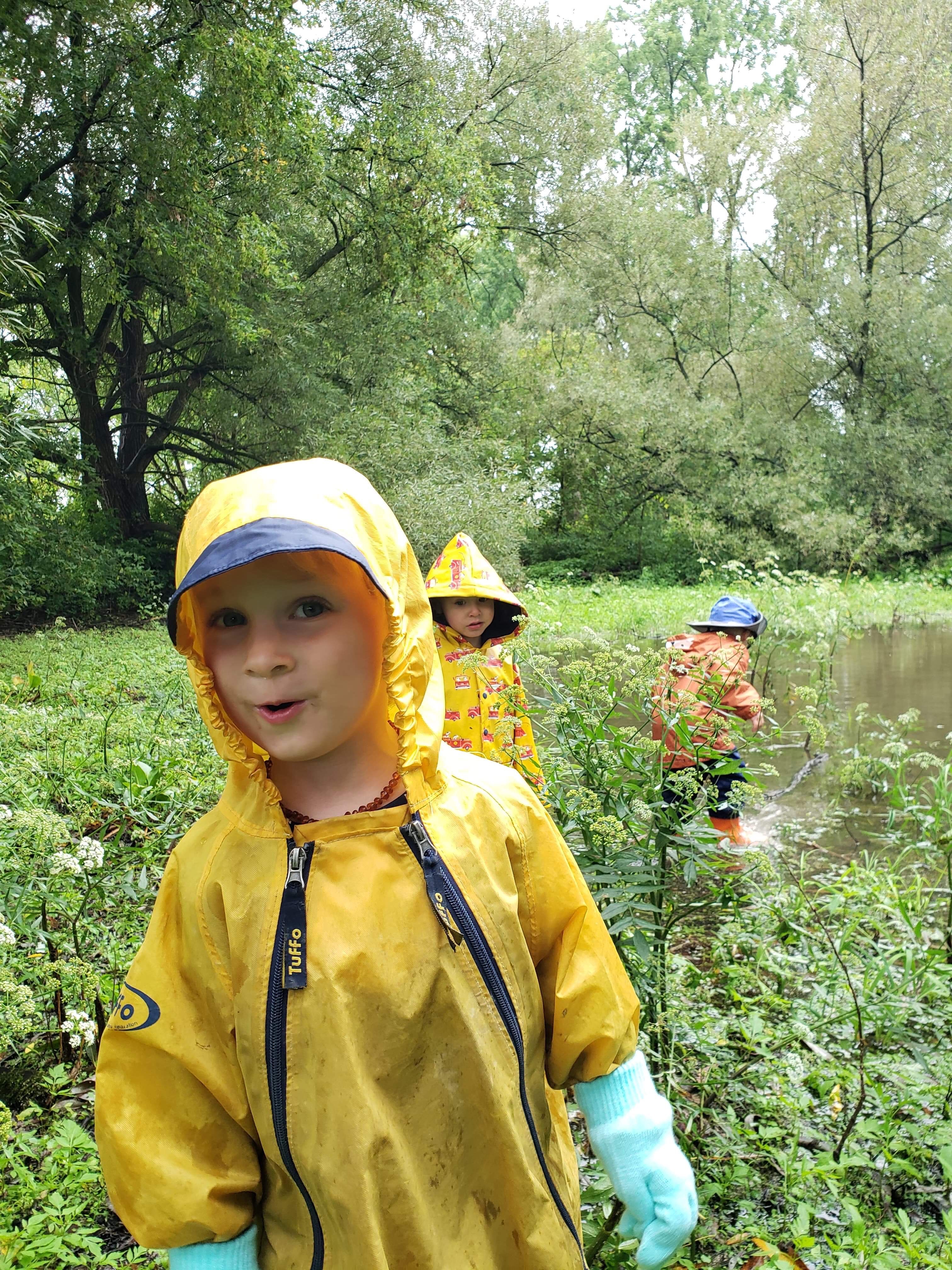 What is your program called, and where is it located?
Located only minutes from Cambridge, Ont., the Farm & Forest School is a year-round site that is nestled in the beautiful countryside of North Dumfries township. The Farm & Forest School is a combination of Forest School philosophy and agriculture literacy. It allows children to gain experiences with nature and animals while engaging in various curriculum topics such as science, technology, engineering, mathematics, literacy, the arts, health and physical education, and socio-emotional literacy. All of the educators at the Farm & Forest School are either certified FS Practitioners or are currently enrolled in the FS Practitioner's Course through CNAC. They encourage children to assess risks, exercise inquiry, and practice environmental stewardship — skills that will be used for the remainder of their lives. Our site is what allows for this type of learning. Our privately-owned 150-acre farm and mixed woodland provides a rich landscape for educational programs. The historic woodland of old-growth hardwood and newer conifers stretch across the countryside, accompanied by several vernal pools that nurture healthy ecosystems.
The barn on our site was built in the late 1800s and holds lots of rustic and historic features that are still intact today. It has been refurbished to house goats, cows, ponies, cats, and donkeys during part of the year.  
The century home schoolhouse is equipped with two classrooms, washrooms, laundry room, bootroom/cubbies, staffroom, and meeting rooms. Children can either cool off on a hot summer day, warm up during the winter, or dry off from a long morning of puddle-jumping.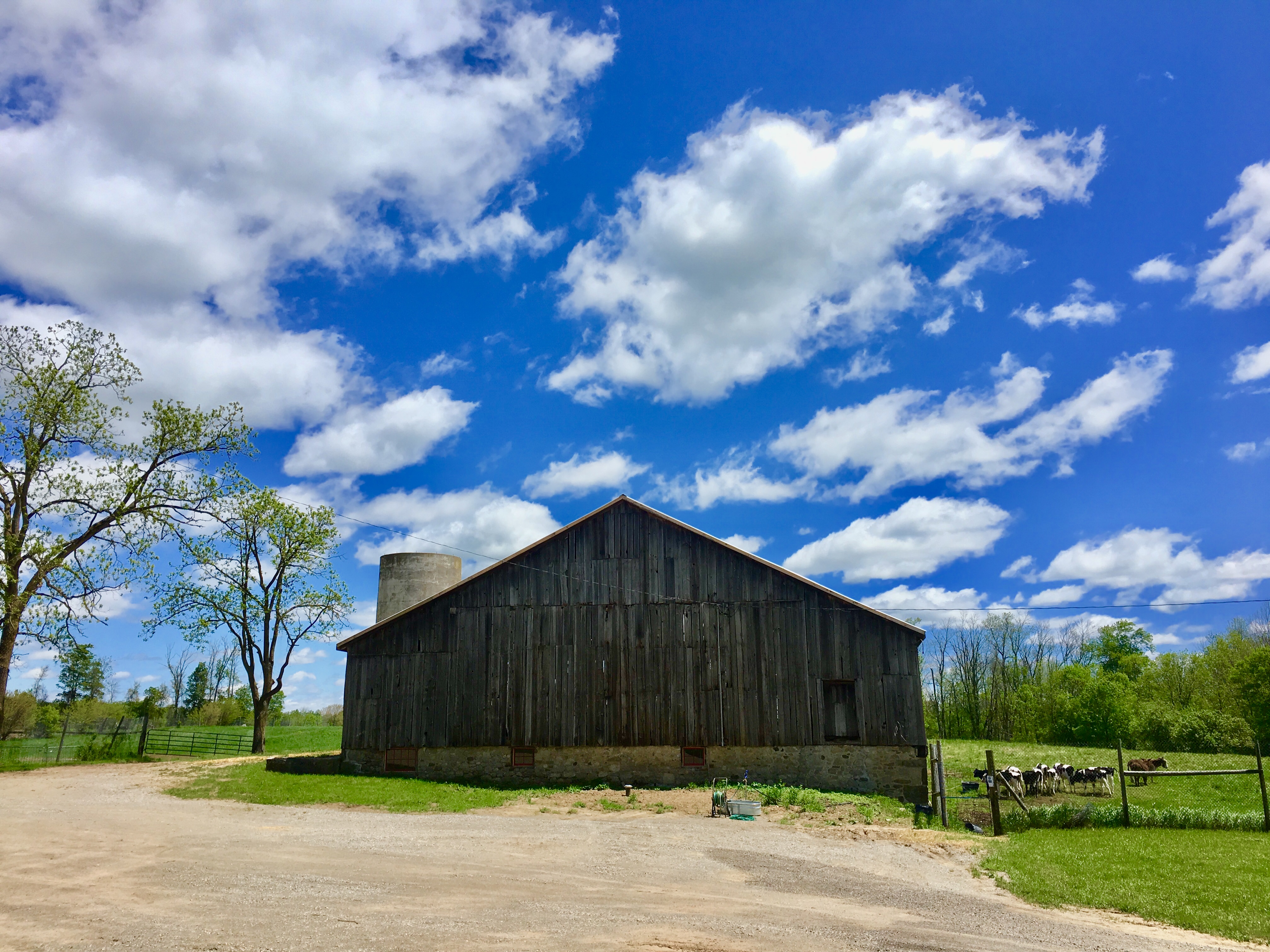 Can you describe your programs? 
Our organization has two main programs: school and camp. Our school programs run each season (for 9-13 weeks in length) on a full day (8:30am-4:00pm) basis with part-time and full-time options available (some students attend one day per week while others attend multiple days per week). We have two age groups for our school programs. Our Forest Kindergarten program is for children ages 3-6 years old. Our Forest School Friday program is for children ages 7-12 years old who are home-schooled or are seeking alternative education to supplement their current public school programming. The Ministry of Education is coming for a validation visit this month in order to become a validated Private School. 
We run camps during holidays, PD Days, March Break, and of course, Summer. Our camp programs are for children ages 3-12 years old and look different in every season. During our Summer Camp program, students learn about and care for our livestock and other animals, become stewards of the environment,  learn how to garden and harvest wild food (i.e. berries, wild leeks), and engage with children of various ages on our diverse site. 
We also have Special Events on-site, such as field trips from local schools, group events, and team building programs. We encourage participants who attend these types of events to return in each season in order to experience regular and repeated access to the same space. If they choose to run their own programming, this falls outside of our Forest School pedagogy. 
What is a "typical day" like?
A typical day (which is always determined by the weather) at our school starts with songs, forecasting the weather, having a morning meeting to discuss what is planned for the day, eating a snack, then setting out for adventures. We start our day with our Inquiry period. Students venture to an area of our site to do experiments and investigate their interests. After that, we visit and care for the animals on-site. In the winter, this period is usually substituted for mushing with our sled dogs. Then we head inside to get cleaned up, dried off and eat lunch. Following lunch, educators set out different centres for our "Centre Time". Students move about the centres in the classrooms, as they please, which features sensory tables, dramatic play areas, art activities, and puzzles and blocks for fine motor skills.
Once our gear is dried and our tummies are full, we head back outside for the remainder of the day. This part of the day focuses on exploration (either a long hike or visiting a new/unfamiliar area). The students engage in unstructured, risky play, and co-discovery with their educators.  At the end of the day, we have a reflection to dig deeper into what we learned and discovered that day.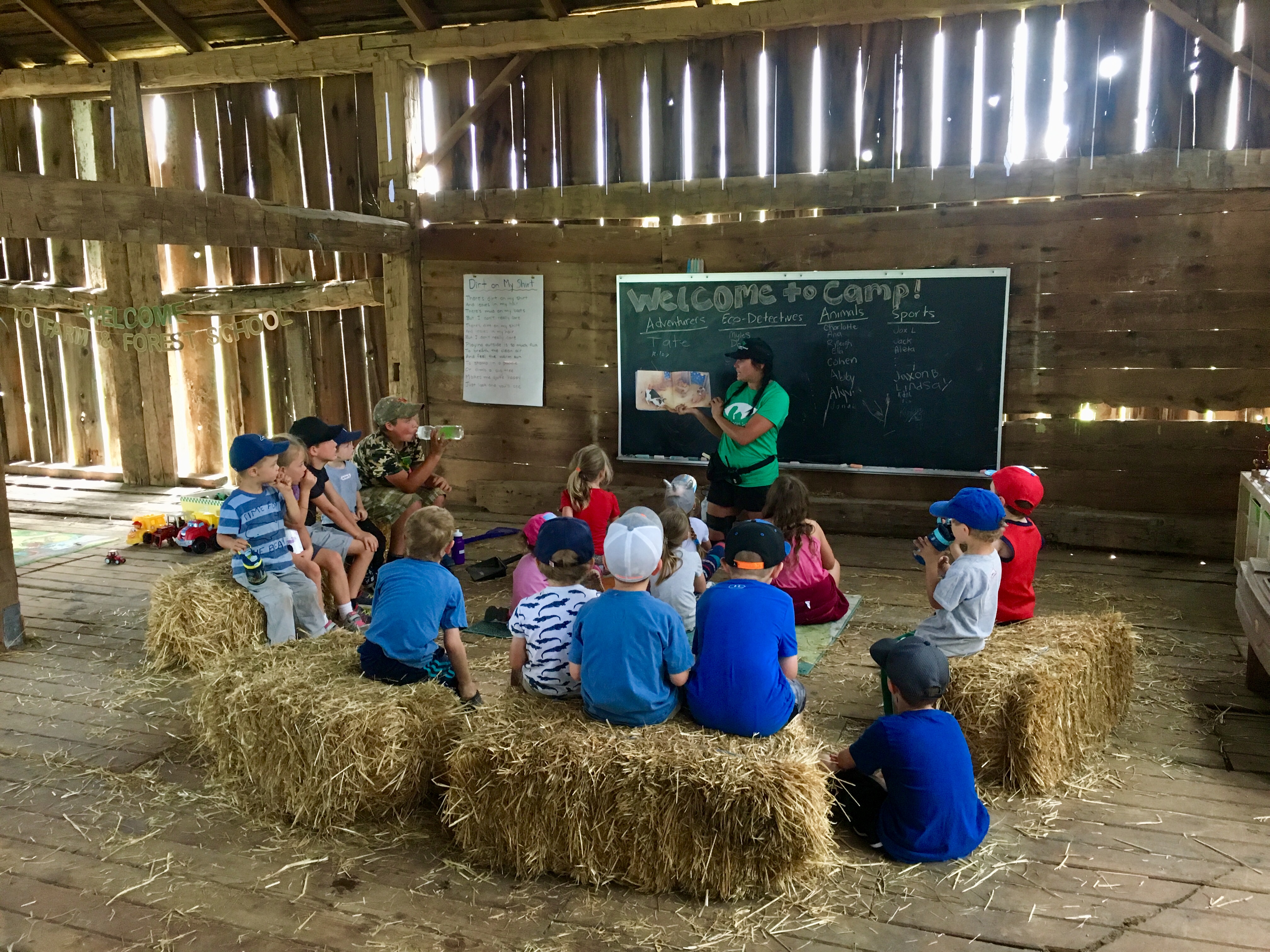 How did you come to be doing this work? What was your path to getting to where you are now?
After completing my Bachelor of Education in Outdoor and Experiential Education at Queen's University, I knew there was more to education than the model that was based in the industrial era. That's when I discovered Forest Schools. This type of experiential and inquiry-based learning spoke so deeply to me as an educator and reminded me of my childhood. My love for the outdoors stems from growing up on a farm and having access to many animals and woodlands. I also taught at Tawingo Outdoor Education Centre and Tawingo College in Huntsville, Ont. which laid the foundation for my teaching philosophy. In 2015, I took the Forest School Practitioners Course through CNAC and officially began my Forest School journey. Transferring that attachment into a sense of responsibility was the most important step of my journey as an educator. My family was very generous to allow our school to run on their farm. Their support is what allowed this dream to become a reality. Over the past four years, I have an amazing team of friends, teachers, and family that have helped me bring this vision to life.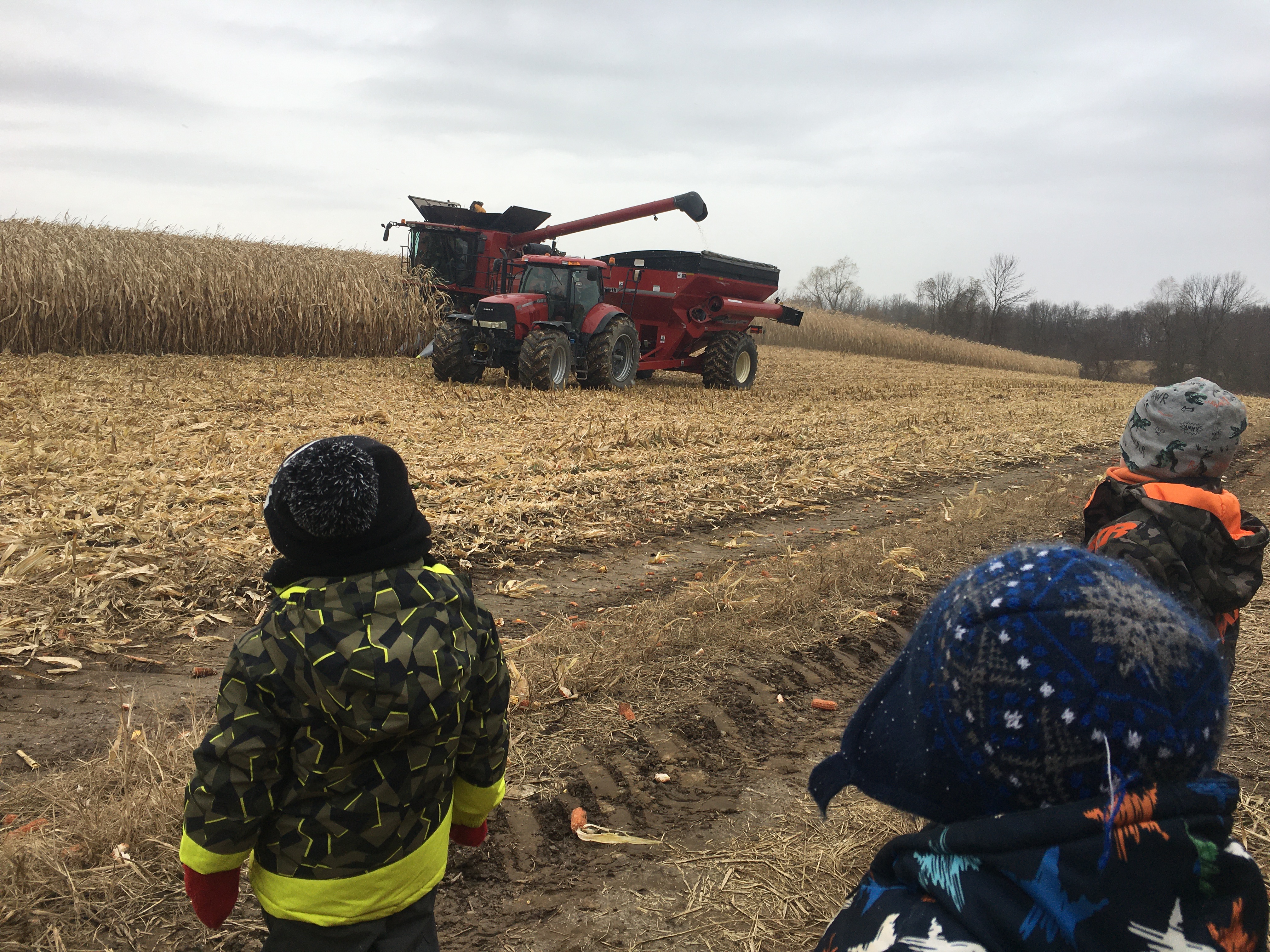 What have been some of the trickiest challenges you've faced, and how did you move through them?
The trickiest challenges that we have faced are getting our zoning amendment for the land and changing our occupancy. The farm and buildings were zoned agriculture and did not allow private or public schools to operate on them (stated by the Provincial Policy). We worked hard to get a zoning amendment which has the primary use as agriculture and the secondary use as education on the farm. That was a lengthy and expensive process, taking nine months to complete and approximately $13,000 (between township and regional fees, and hiring GSP Group as our Registered Professional Planner).
Our occupancy for the schoolhouse was a Residence occupancy and in order to have large groups attend (larger than a home day care), we had to apply for the occupancy change and do renovations to suit a Assembly Occupancy.  This process needed architects, engineers, contractors, the fire department and building inspectors to be involved (we did not need a lawyer for this process). It was also a lengthy and very expensive process, taking six months to complete and approximately $2,400 (for permits and consults with Veld Architect and Waddell Engineering. This cost excludes the renovation costs and fire alarm system). 
In order to move through these two challenges, we were persistent (and even had by-laws changed in our favour), gave ourselves time, and kept our programs to low enrolment until all of the pieces were approved.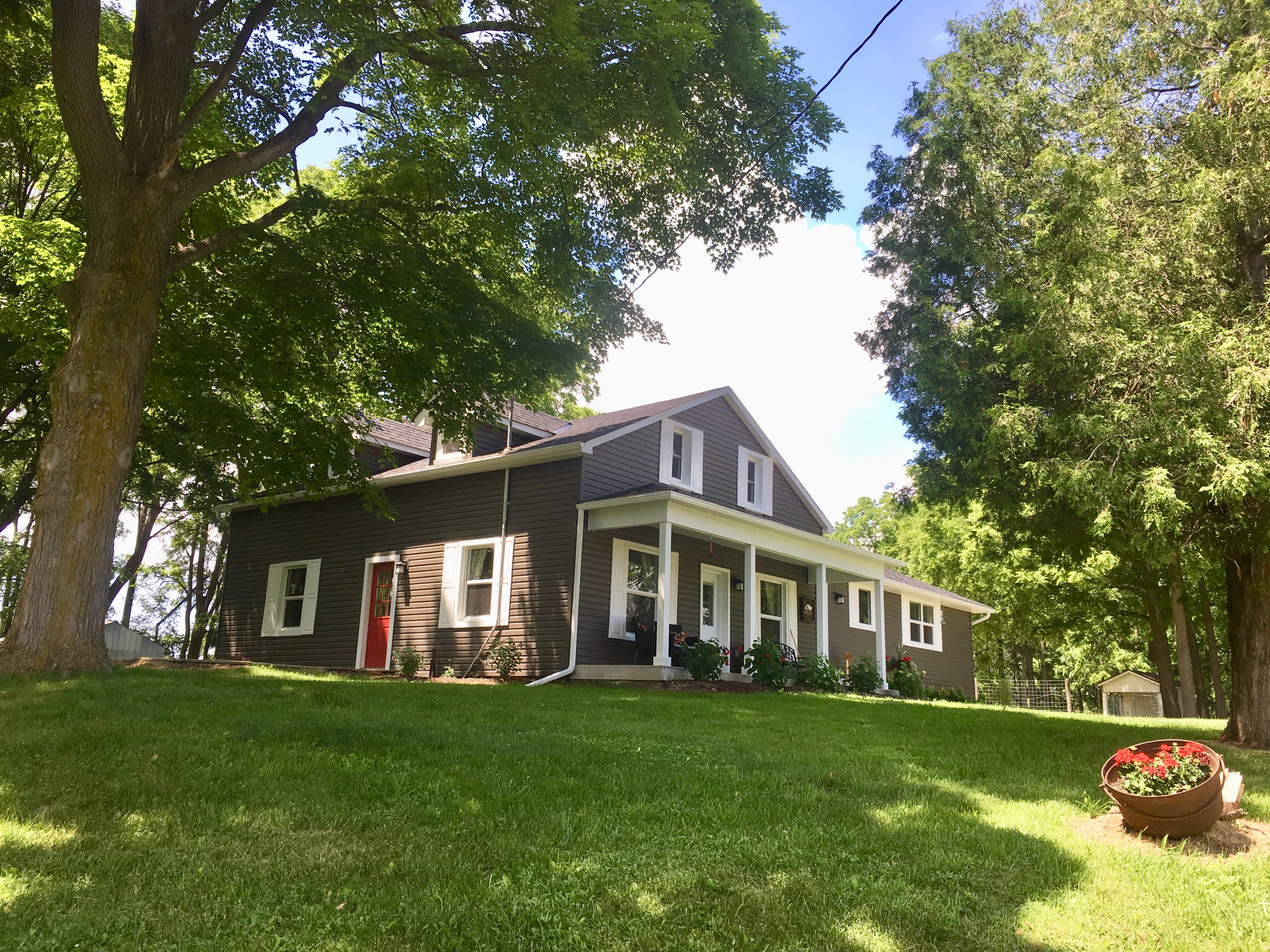 How are you working to make your program more accessible and equitable?
At this time, we realize that there are a few barriers to allowing all children access our programs: location (we are not accessible by public transit–yet), cost (our program cost is $55 per day (excluding meals), the same cost as most day care programs, but we have yet to be recognized by the region as a program that the region subsidizes for certain families), and cost of gear (we have a growing  gear library where students can borrow our gear for the day for free). In order to overcome these barriers, we happily accept any donations (to help subsidize program costs), new or used gear, and books.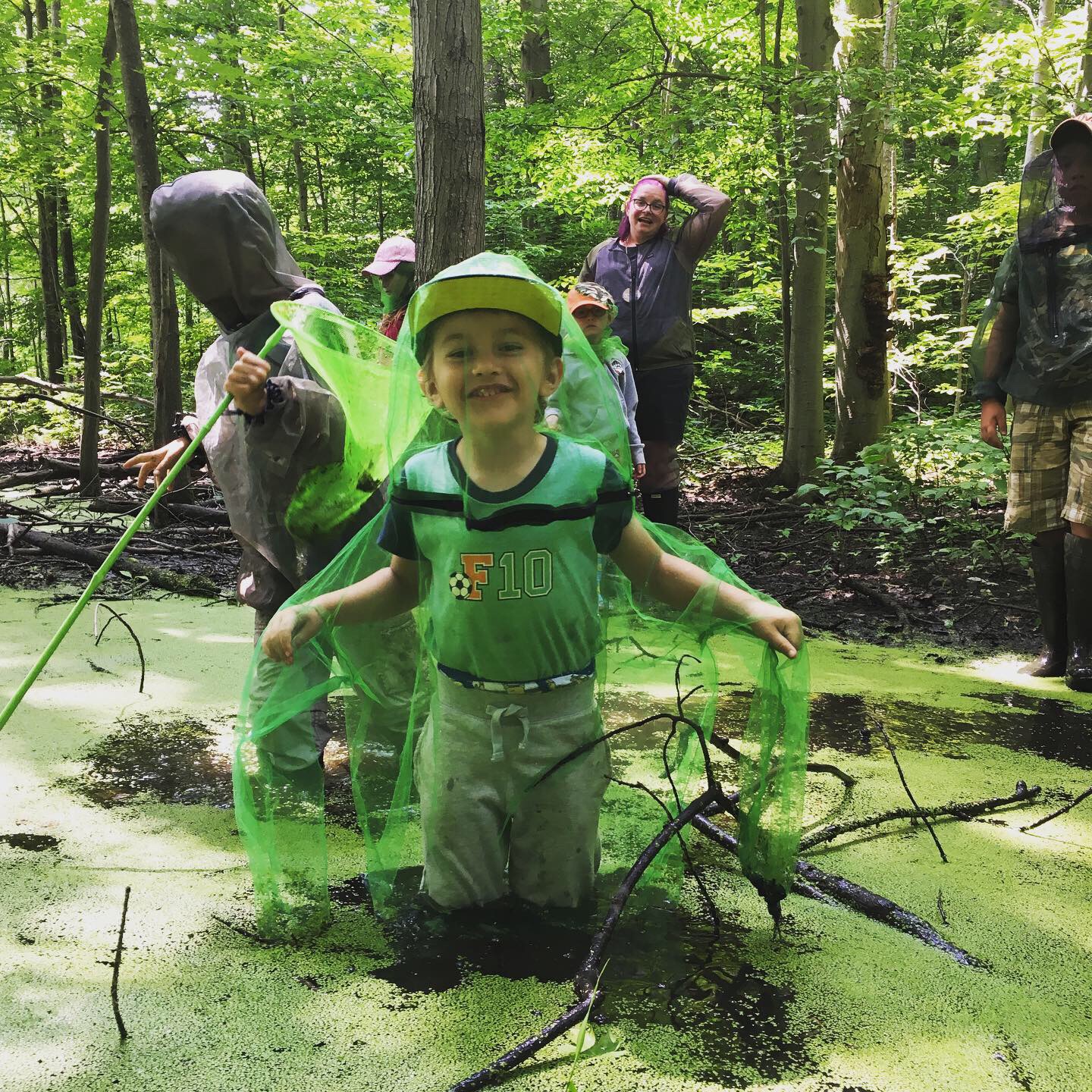 What did you decide would be ideal in a space? And what did you settle on as essential to your vision?
The ideal pieces that we envisioned in a space are: water, diverse and old-growth forest,  indoor space, and close proximity to town. We realized that one of the biggest challenges for some families to access Forest School programming is location. Our site is on a main commuter road that is well-maintained  and only 3km from Cambridge. 
The natural features allow for the groups to seek protection from the elements but if the weather becomes too hazardous, we can go into our large barn or our school. We are very fortunate to be able to incorporate all of these features into our vision.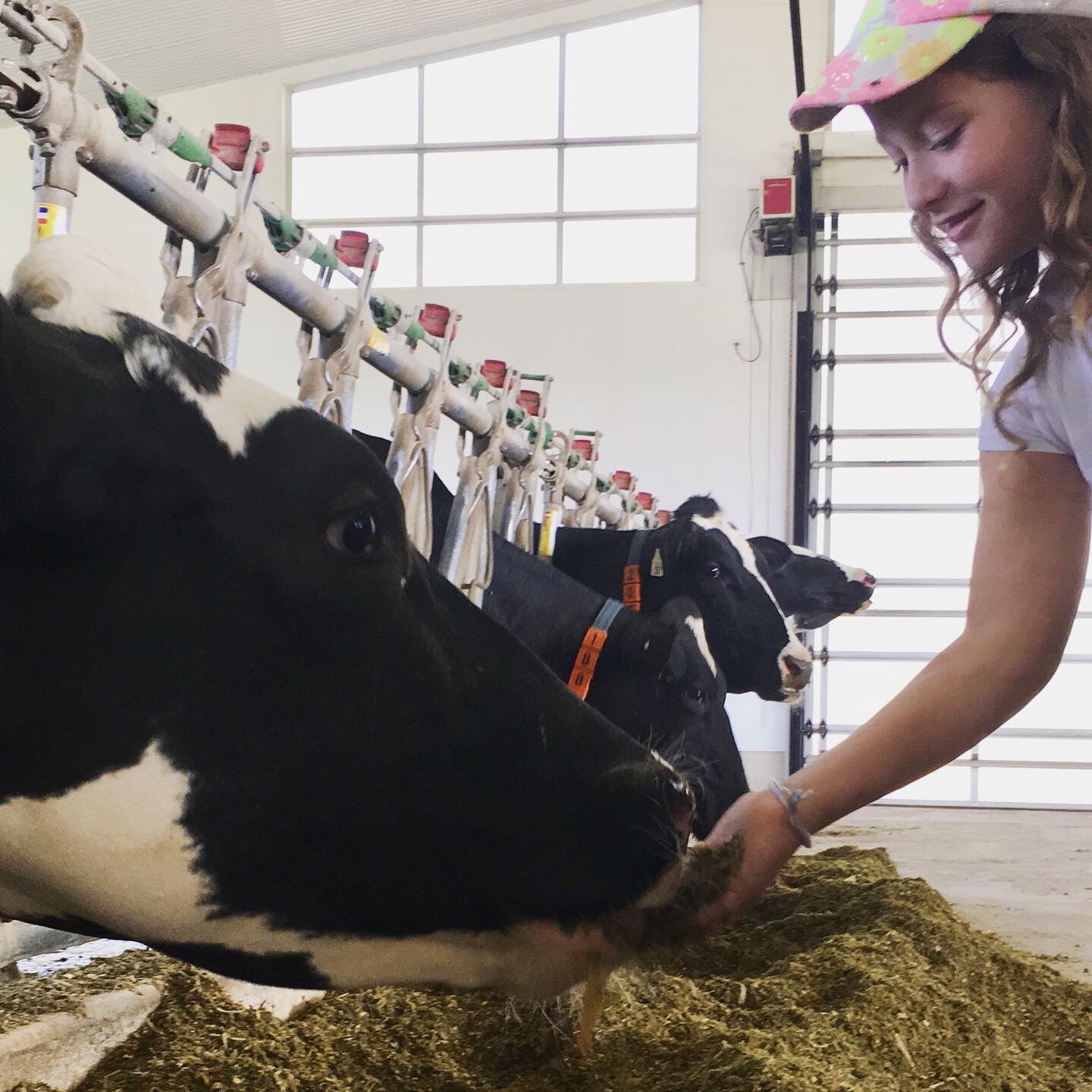 What advice would you pass along to folks hoping to start a FNS program?
The advice that I would pass along to anyone trying to or dreaming of starting a FNS program is make connections and build a great team of supporters. I was born and raised in Cambridge and I chose to stick to my roots by giving back to the community that treated me so well. As well, I have a large family who is well connected in the neighbouring communities and I have had so much support from family and friends, the Lions Club (who contribute funds to an annual Scholarship to send a child to camp or school–inquire with your local Lions Club), local schools, and farmers. 
If you're not able to acquire land for your FNS program, reach out to local farmers, conservation areas, and private landowners and pitch a business plan to them. My favourite NHL team, the Boston Bruins, has this quote written in their dressing room and it speaks so deeply to me: "Surround yourself with those who are on the same mission as you." (originally written by Joseph Steinberg). Find someone else who has been dreaming of starting a FNS program and put all of your resources together.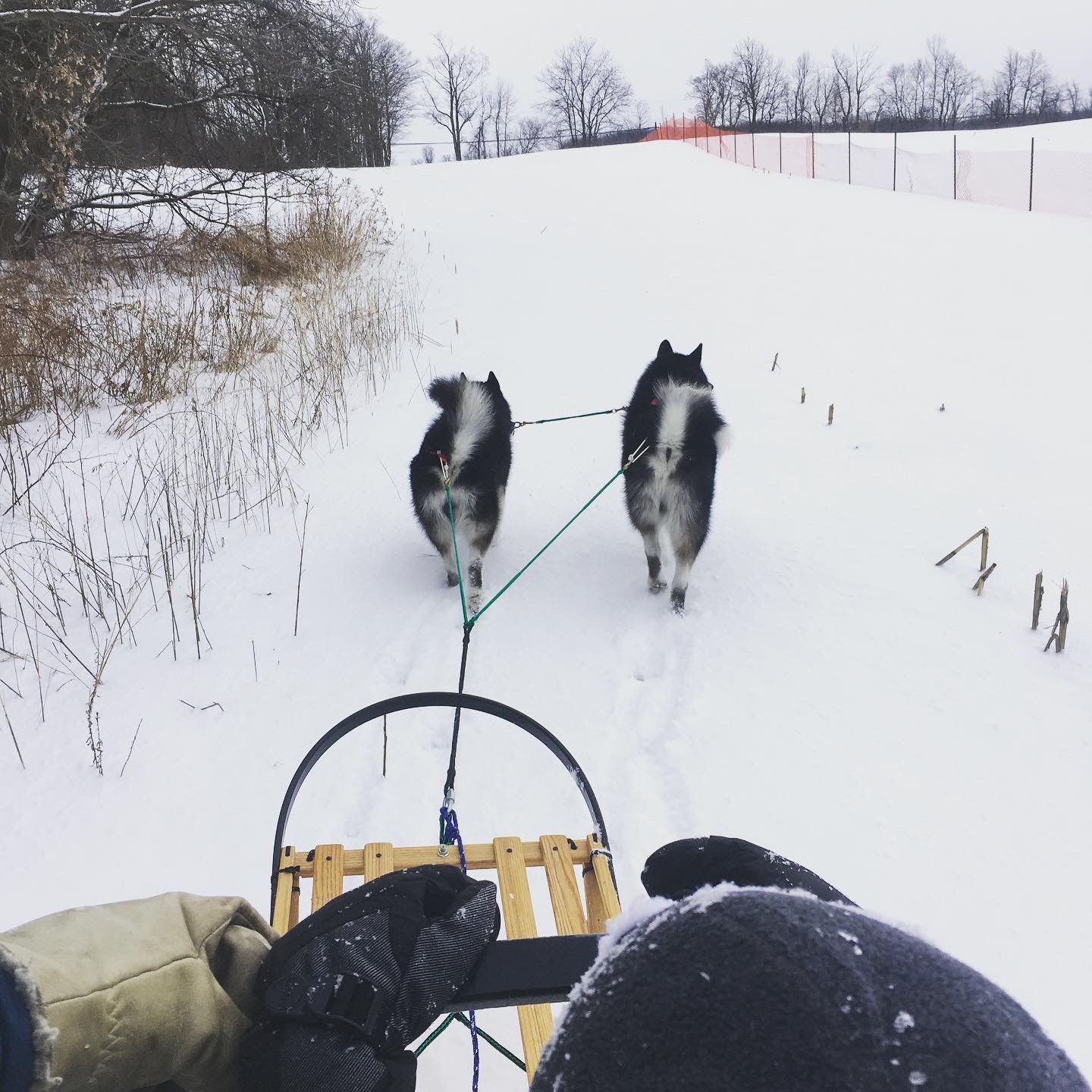 What hopes do you have for the Farm & Forest School and for FNS in Ontario and/or Canada?
My hope for the Farm & Forest School and FNS in Ontario and Canada is that these types of programs become part of the Ontario curriculum. They can seamlessly be integrated into many curriculum links and are accessible to schools that have local woodlands/parks, support from the community, and resources from the government (to allow for bussing, subsidizing etc.). We would love to have local schools attend our program at least once every season to gain a connection to the ecosystems and become stewards of their local environment. 
Is there anything else you would like to add?
We are thrilled to be able to host a Forest School Practitioners Course at our site and  continue this movement of Forest and Nature Schools in Canada.