by Stephanie Smith, Administrative and Project Coordinator, Child and Nature Alliance of Canada
Have you ever heard a parent or relative begin a story with "When I was your age.."? It seems that the setting for these stories is often outside. "When I was your age, I used to walk five kilometres to school in the SNOW!". "When I was your age, we didn't have television so we played outside". "When I was your age, we didn't have cell phones so we knocked on people's doors". Things tend to be a bit different now, and due to the challenges and realities of modern life we disconnect from the outdoors, and reconnect to some type of screen.
The Child and Nature Alliance of Canada launched the Wanna Play? campaign in April at the International Children & Nature Network Conference in Vancouver. The campaign is all about getting back to the basics – inviting a friend to play outside and actually doing it. Allowing adults and children an opportunity to simply get outside, enjoy, and play in nature in an unstructured way.  The process is simple – send a postcard to someone you know inviting them outside to play. When you finally get outside with that friend, snap a photo and post it on social media using the hashtag #wannaplayoutside.
We brought Wanna Play? online to connect and spread this message (and hashtag) efficiently and effectively – perhaps in a context when you need to be reminded the most – thus giving the campaign a global perspective. Our goal is to see #wannaplayoutside photos posted from around the world. Since launching WannaPlay? in April we have mailed out over 1000 postcards to locations all over Canada and the United States, Kenya, Ireland, Finland, Australia, New Zealand, Morocco, Brazil, and Argentina to name a few.
We wanted to find a way to to make this campaign unique and playful so we introduced the idea of using postcards as the 'invitation' to come out and play. Why did we choose postcards?
1- We wanted something tangible and tactile, something that feels 'official'.
2 – It's fun to get mail! Especially when it's not a bill..
3 – It's a way to showcase art. In this case, all the illustrations are by a Vancouver-based artist, Jeff Kulak.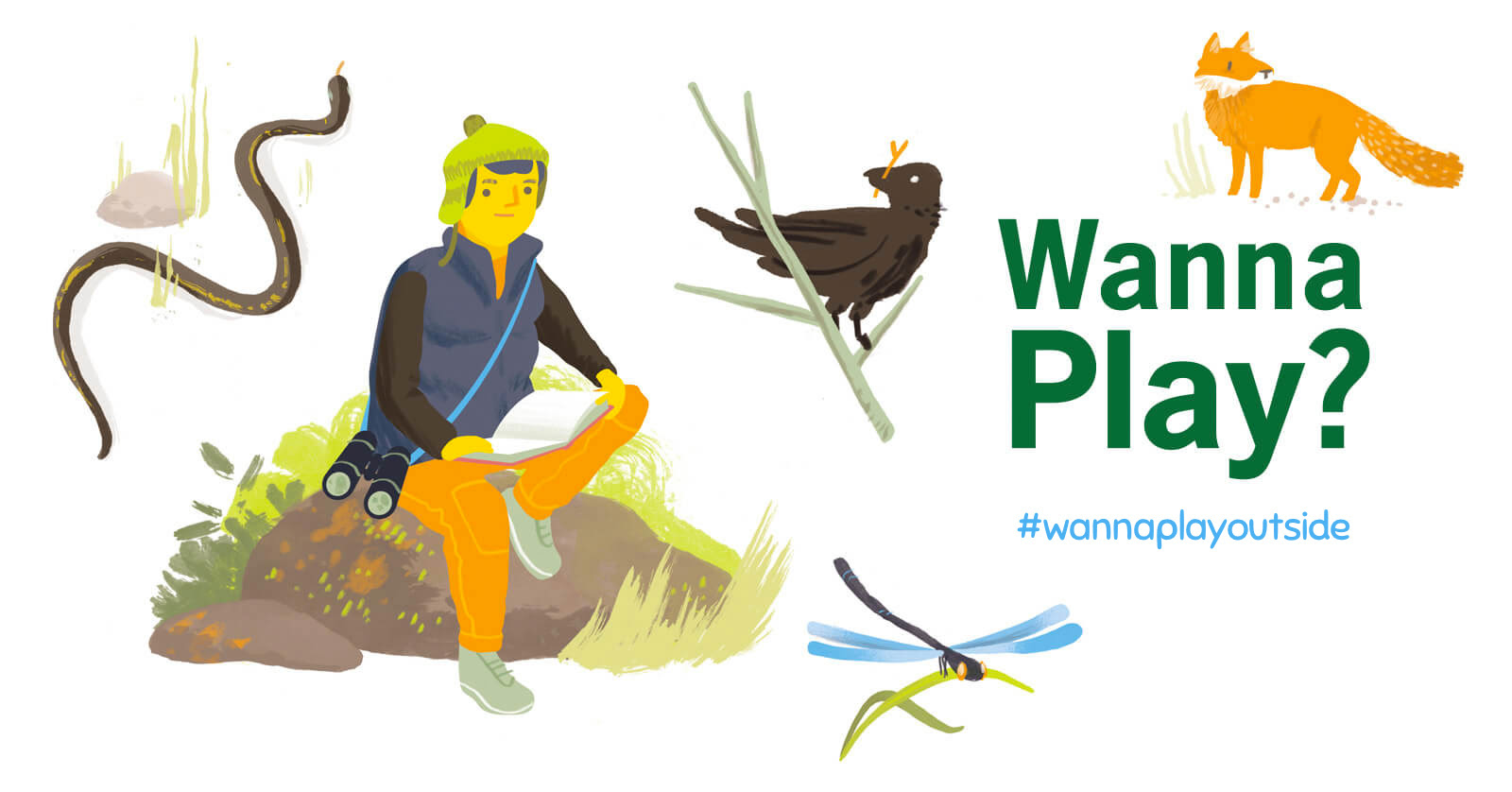 July 21st is Ontario Park's Healthy Parks, Healthy People Day and they are offering free entry to all parks. We have partnered with this complementary initiative to offer WannaPlay? postcards at select locations across the province:
Halfway Lake PP

Pancake Bay PP

Esker Lakes PP

Ivanhoe Lake PP

Chutes PP

White Lake PP

Fitzroy PP

Bass Lake PP

Mara PP

Rideau River PP

Point Farms PP

Turkey Point PP

Wheatley PP

Long Point PP

Sauble Falls PP

Earl Rowe PP

Emily PP

Port Burwell PP

Craigleith PP
If you'd like to participate in WannaPlay?, you can either spend the day at any of the Ontario provincial parks listed above on July 21st and grab a postcard or send one from http://wannaplay.global/.