By Caylin Gans, Forest and Nature School Educator
We've been coming to Forest School one afternoon each week for over 30 weeks now. We're comfortable in the forest, have a familiar set of routines, and we've settled into a weekly rhythm.
One day, an 8 year old wanted to build a fort. So he did. He spent all afternoon constructing it with sticks he carefully selected and leaned up against a tree branch.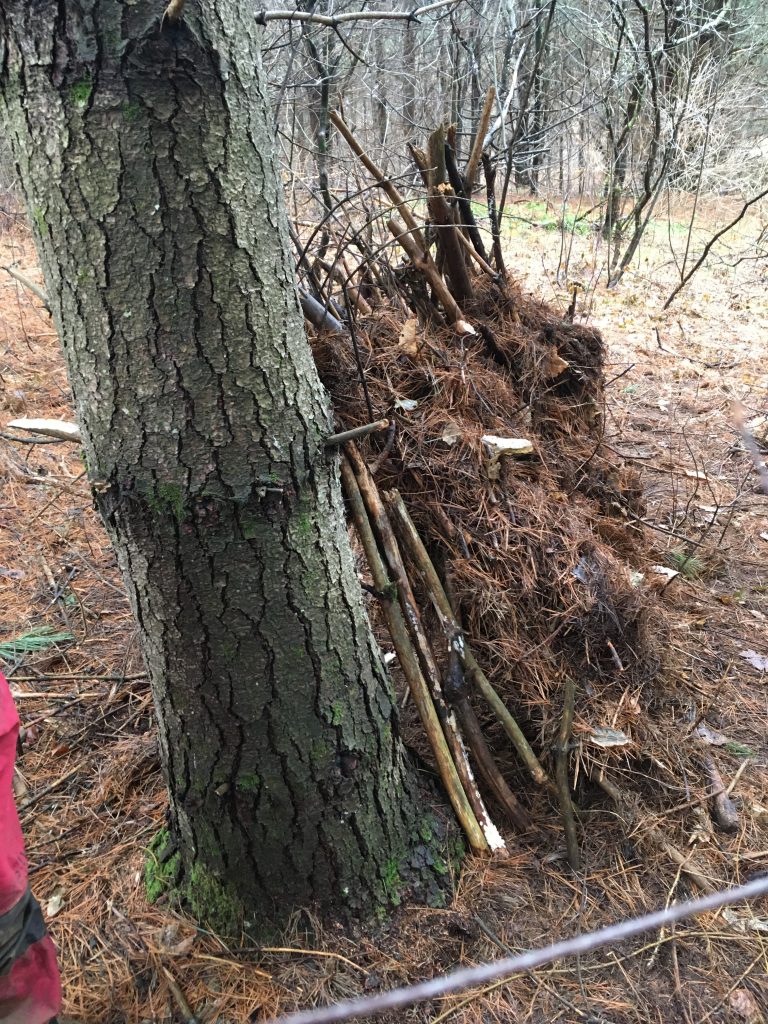 This, shall we say, strong-willed, energetic, (sometimes considered disruptive) 8-year-old focused for 2.5 hours while quietly and peacefully building a fort.
As he collected materials he discovered a new and unknown (to us) plant growing nearby when he accidentally pulled one up after tugging on a vine he wanted to use for his fort. He decided to replant it near his newly created structure and excitedly said "It's like I have a garden!" He said he wanted to look up what the plant was when we went home too.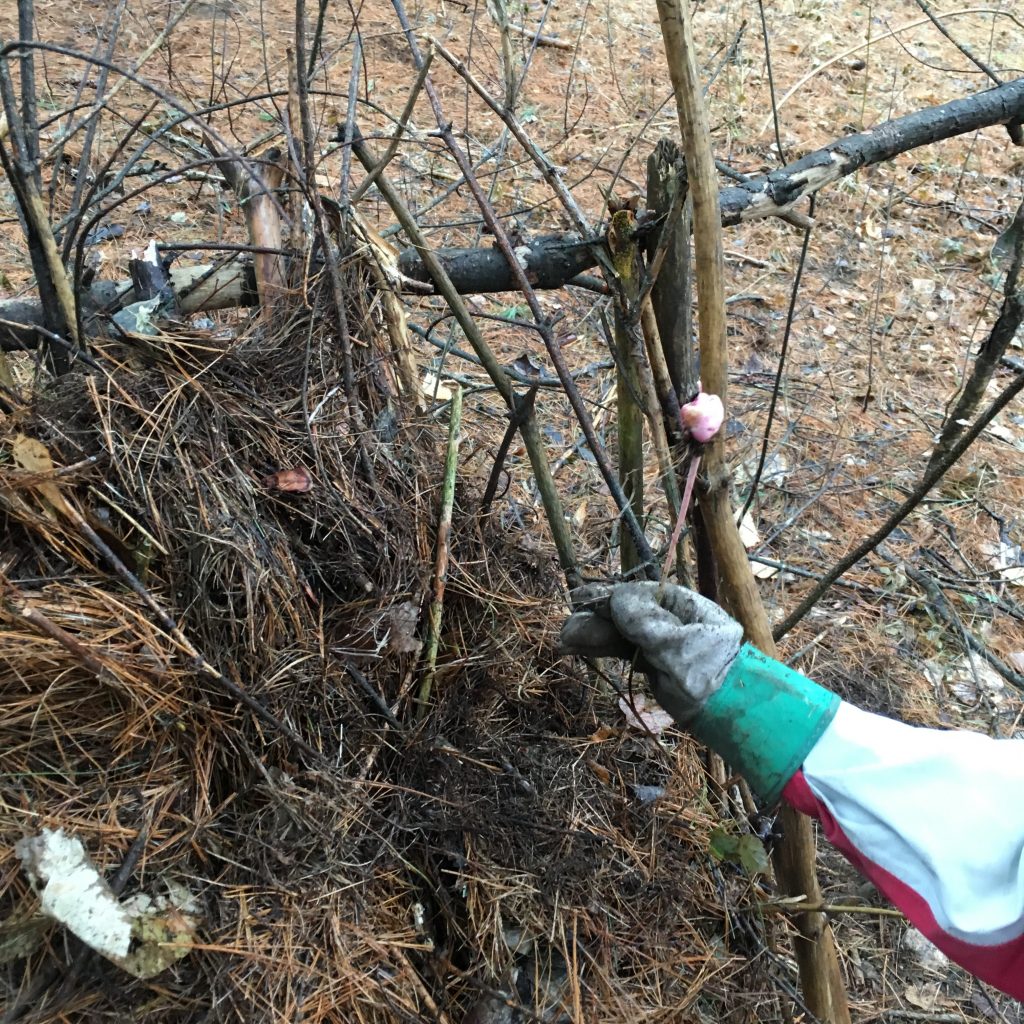 When he finished he looked at the tree supporting his fort and said "I'm lucky for the tree."
Then he joined the group as we all gathered to sip on some maple sap we'd collected together from a nearby maple tree. He said, "Nice refreshing sugary water after a long day of building that!" while affectionately looking over at his fort.
So, it seems it was a good afternoon spent with the forest… An afternoon feeling inspired, connected, relaxed, and grateful.
It's not always like this. Sometimes it's really challenging being out there together with weather conditions and emotions that mix in often unpredictable ways. But sometimes it's peaceful too. And it's always filled with deep opportunities for learning, time to pursue ideas that lead to feelings of self-satisfaction, and a space to experience wonderment and appreciation for the natural world. That's why I'm grateful Forest School is long-term.
​